Mike Fitzpatrick and Kathy Boockvar debate at Lower Bucks Campus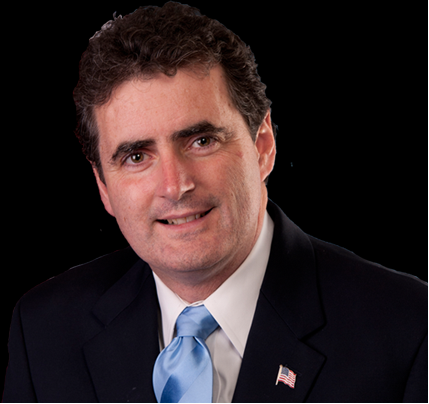 Photo Credit: Photo is from Mike Fitzpatrick's website at http://fitzpatrick.house.gov/
Related Content
Kelly Armstrong, Centurion Staff
November 15, 2012
Filed under Uncategorized
Congressman Mike Fitzpatrick and his opponent, Kathy Boockvar, visited the Lower Bucks campus recently for their second formal debate in the race for the 8th Congressional district seat.
"It was a very heated debate," said liberal arts major Adrienne Furmanski, 18. "They really went at each other in this debate."
During the debate Fitzpatrick and Boockvar sparred on a multitude of topics. Some of these topics included healthcare, foreign affairs and social issues such as funding for Planned Parenthood and same-sex marriage.
The most prevalent topic in this debate was healthcare. Both candidates have big plans for the area of healthcare and social security.
Boockvar is an advocate for universal healthcare. Although she stated that "the current bill isn't perfect," and she thinks it will take the country in the right direction when it comes to achieving a good universal healthcare.
Fitzpatrick however, disagrees with universal healthcare, saying that Obamacare, and Fitzpatrick asks why Boockvar defends it when it will "cut $715 billion dollars" from the federal budget.
Foreign affairs was also a major debating point.
Fitzpatrick stated that the federal government must "take every action to achieve peace" before resorting to warfare. Fitzpatrick also stated that we must be ready to support our allies- especially our allies in the Middle East.
Boockvar stated that she wishes to keep America safe and secure for the people. "We need to keep America safe.[…] We cannot take any option off the table."
Both candidates were adamant in the idea of preventing Iran from acquiring a nuclear weapon. Boockvar and Fitzpatrick both approved of the sanctions that were being placed on Iran to prevent any danger from the country in the near future.
The subject of foreign affairs also led into the topic of returning soldiers and veterans.
Boockvar showed interest into putting more budget money into helping veterans with transitioning back into civilian life and helping them get jobs in the community.
Fitzpatrick also expressed interest into further helping veterans, stating that he and several colleagues are working on finding ways to help veterans in the community. Fitzpatrick is also currently working on a "Fairness to Veterans Act."
As the debate slowly shifted back to domestic issues, the candidates' showed very different ideals in the area of how social issues should be dealt with.
Fitzpatrick believes "marriage is an institution between a man and a woman." Fitzpatrick elaborated that same-sex marriage should be determined on a state by state basis, rather than it becoming a federal issue.
Boockvar differed on this opinion, stating that "no matter the family demographic" all couples should be allowed to get married despite their genders. Boockvar continued on the topic of social issues by mentioning abortion and Planned Parenthood.
Boockvar would rather "focus on the economy rather than roll back woman's rights. Boockvar believes that birth control and abortion are personal decisions. Boockvar believes that women should have access to both birth control and abortions.
Fitzpatrick said all institutions shouldn't be required to provide birth control. Many religious institutions providing healthcare for their workers do not believe birth control is right, he said.
As reported on page one of this edition of the Centurion, on Nov. 6 Fitzpatrick won re-election in the 8th Congressional district race.