2011-2012 Staff
Joshua Nollie is the Business Manager of the Centurion.
Christopher Wirth is a managing editor of the Centurion and a contributor to Patch.com. Majoring in journalism, Wirth will be transferring to Temple University in the fall of 2012 to obtain his Bacholer's Degree. Have any comments,...
Edmund Celiesius is a Managing Editor of the Centurion.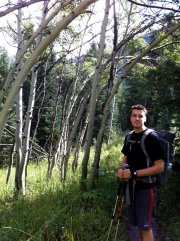 Dan Perez is a co-editor of the Centurion and a freelancer for the Bucks County Courier Times. Dan is currently a student at Bucks County Community College. He enjoys running, telling compelling stories, and bringing interesting...
Michael Berchem is the editor of the Centurion.