Transfer Center Makes the Transition A Breeze
Paige Scholl-D'Andrea
April 4, 2019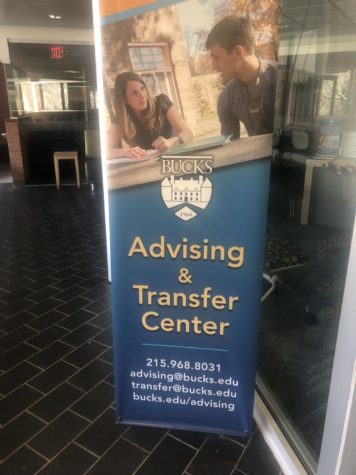 Students tend to think transferring from Bucks to a four-year university is a complicated and daunting task, but it is actually easier than most would believe.
Debora Bergen is the director of Current Student Advising and Transfer Services. Her office is located on the first floor of the Rollins Center in room 60. She is very knowledgeable about the transfer process and has a lot of insightful information for students looking to transfer.
When asked when students should start considering the transfer process, Bergen says "I recommend starting their very first semester. We would start off with a career assessment to help them chose a school that has the right program for them".
Students tend to talk to their specific advisors about transferring out of Bucks. However, Bergen and the other six transfer advisors have a lot of insight to offer. Bergen says, "We talk to students about their majors and always encourage visiting, which is why we encourage our transfer fairs".
The transfer process can be intimidating because many Bucks students have gone though this process before. Applications, application fees, financial aid and college visits are just some of the tasks to complete before officially being able to transfer.
Bergen mentioned there are many myths about this process, saying "Typically I get they think it's a complicated process but there's three main steps; one, apply to the right university, two, send transcripts, and finally three, adding the university to the students financial aid".
Along with advisors at the Newtown campus, there is one at the Upper Bucks campus located in the North building, accessible by calling their front desk or visiting and scheduling an appointment. There is also one advisor at Lower Bucks as well, located in Room 145 and also accessible by calling their front or visiting to schedule an appointment.
There have already been two transfer fairs at the Newtown campus and one at Upper Bucks, but there is still one at Lower Bucks on April 10th for interested students. Students are able to attend these fairs without having to sign up, and there is a list of colleges that will be attending at www.bucks.edu/transfer.