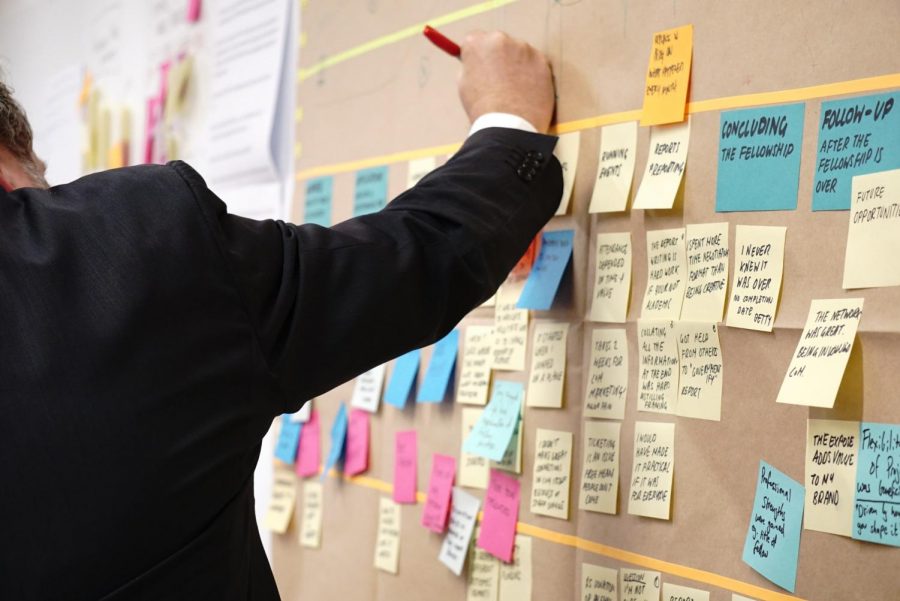 The Future Teachers Organization is a club at Bucks for students who want to pursue a career in education. This organization was formed to give education majors the opportunity to extend their field of study.
Kate D'Auria, advisor of FTO, was not always sure she wanted to be a teacher.
"I started off in psychology as an undergraduate and I did a year of volunteer work. I got to help middle aged kids, 22 years old. They'd hand me the keys to a van and say, 'take them to the beach' or 'take them for a hike.'"
After that experience, D'Auria developed a passion for teaching and helping students, "I don't care about the money. I just liked this classroom thing."
Christian Huber, the vice president of FTO and a student at Bucks, has expressed interest in teaching since a young age. "When I was little, instead of playing with toys, I would ask my mom to take me to a teacher store called Becker's…I would pretend to be the teacher with my brother."
Huber explains why FTO is beneficial, regardless of your major, by saying "You don't have to be an education major because whatever you major in, you can eventually teach it later in your life."
Huber has enjoyed being a part of fun events and helping people with Autism, "We worked with Autism Cares Foundation to do a Kahoot! night."
Olivia Cremonese, the president of FTO, also appreciates FTO helping those with disabilities, "It's hard to understand that population of people, and I think it's important that we do try to understand them"
Cremonese is still becoming familiar with the community, "I'm a sophomore and I wasn't in person last year, so I don't know anyone. All my friends are still in other colleges from high school."
The Bucks student explains how FTO has helped her build relationships at Bucks, "You'll make friends here, you'll make connections, you'll be able to talk to other people who have the same class as you if you need help and stuff like that.
When asked what parts of the club experience she thinks students most value, Cremonese, responded, "I think the part that most students would value would just be how they're preparing us to transfer. Without being prepared, you can't get accepted or, you know, start that next step."
D'Auria reinforces Cremonese by explaining how the club can sometimes be small and that helps them connect more meaningfully. D'Auria is happy that the club forms student connections, "They're still connected even though they've all transferred to different schools."
D'Auria is highly motivated to advise the club, "We know you're busy, but if you can connect and get to know one person as an adult, as a person, get to know other students a little bit and then do something for the community, it all starts to, you know, benefit the student and benefits our program because our students are better prepared and better educated."
Please contact Kate D'Auria [email protected] if you are interested in joing FTO.