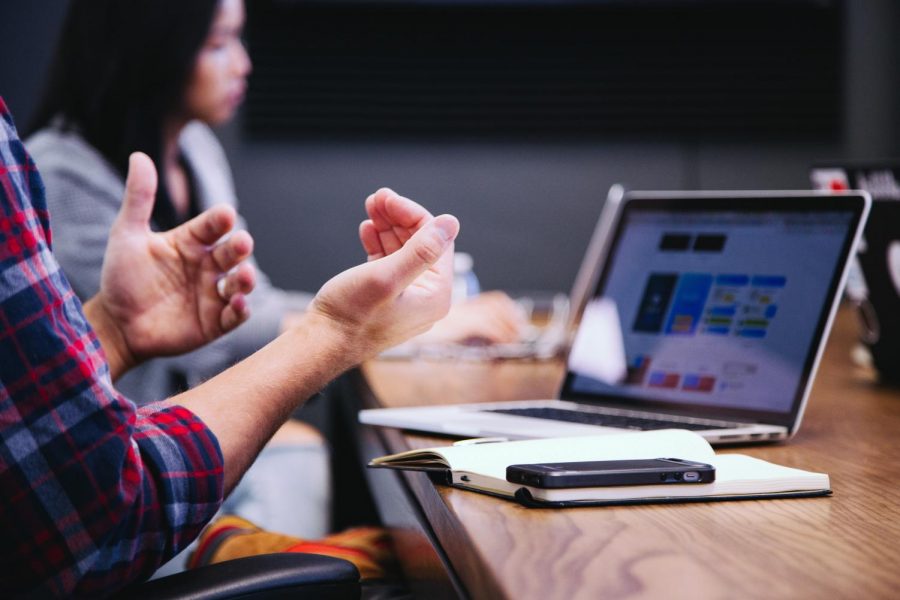 Bucks County Community College's communication studies major offers a well-rounded course plan for students to be able to transfer or graduate with associate's degrees for a variety of careers.
A large attractive feature of the communication studies major is the versatile nature of the degree. While it does not prepare a student in science and mathematics, it allows students to prepare for jobs ranging from public relations and marketing to jobs as television, news reporters and actors.
Bucks requires students to take multiple classes dealing with communications such as COMM240, also known as persuasive communication, and COMM105, or interpersonal communication, but it also allows for freedom in the program electives that are offered.
These electives allow students to get specialized experience in class regarding their major. If a student selects an advertising class, they will learn about the advertising industry as well as produce their own advertising campaign.
Some of the program electives offered to communications students include the following choices: News Reporting and Writing (JOUR175), Introduction to acting (COMT103), Advertising (MKTG200), Social Media Marketing (MKTG230), Sound Design for Film and Video (VACV137), and Media Scriptwriting (VACV130).
In addition to classes, Bucks offers multiple clubs for students who are interested in dealing with different facets of the major outside of the classroom. Students with a journalism interest can write for the Centurion, students who are dramatically inclined may participate in the drama club, and students who have a desire to participate in film can join the film and multimedia club.
Stacy Bennet, a communications advisor and professor, talks about the amount of variety within the major.
"Communication is a program that allows students to have a variety of areas to study. I think it's a great major if you are undecided because you can still take your general education classes. You can take Sociology, English Comp. 1, English Comp. 2, all of those general education classes that you need to transfer for your bachelors," explains Prof. Bennett.
Prof. Bennett goes on to detail how the major allows a student to tailor their communication experience towards what they want to explore.
"You can focus and package your program electives based on any area of interest you want." Bennet says, "Communication in general can set you up if you even want to go into pre-law or government."
One of the largest takeaways from the communications Studies program is the teaching of essential skills that are sought after by future employers, and more importantly it prepares a student to be a well-rounded individual.
"You are learning how to communicate in both oral and written communication. You are learning how to problem solve and critically think about the areas you are studying," Prof. Bennett comments.
She also mentions that there is a great opportunity to work in a team, enhance written and oral skills within communicating with others, and further understand human interaction.
Prof. Bennett goes on to highlight a tool that is free for anyone to view on the Bureau of Labor and Statistics website. This page allows anyone to view U.S. median salaries for different careers
that those with a communication degree may have. It also allows the viewer to see a description of the careers and their entry level education information.
For more information on the various types of communications jobs available after graduation visit https://www.bls.gov/ooh/media-and-communication/home.htm
If you are interested in more information regarding the communication major at Bucks please visit Bucks website at https://www.bucks.edu/catalog/majors/arts/communication/ or contact your advisor.