A Philadelphia detective's relentless search for the killer of a 5-year-old girl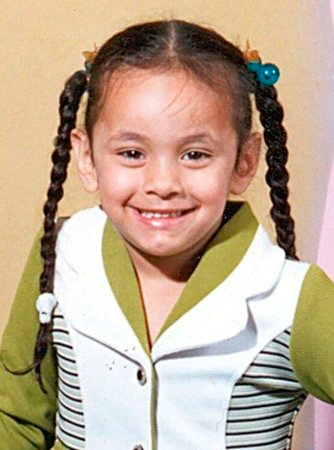 Hang on for a minute...we're trying to find some more stories you might like.
It was while standing next to the body of an angel-faced 5-year old that Philadelphia homicide Detective Joseph Bamberski began to realize the true importance of his job. She was Iriana DeJesus, and she had been battered, bludgeoned, sexually assaulted and strangled.
With her tiny, lifeless body thrown in a corner under sheets of drywall, the once beaming and radiant child was now a decaying corpse. With that horrific image burned into Bamberski's mind, he knew that his life was forever changed, that his job was now an obsession.
It was the summer of 2000.
"I knew it was up to me to help her. I might have been too late in physically helping her, but I wasn't going to rest until that filth was found," Bamberski said in a raspy whisper, his light blue eyes immediately bulging with tears.
"I had seen dead bodies before, I had seen many dead bodies before, but I had never seen a dead 5-year-old before," he said as he sat back into the sofa, hands crossed, face serious.
For someone who had been on the police force for over 30 years and a detective for over 20, the raw emotion he was able to show was shocking.
"It becomes a part of you, ya know? The pain, the depression, the fear…it all becomes you. Completely takes you over."
He shifted in place several times, thumbs twiddling together as he forced himself to go back 12 years to the day that De Jesus was found.
"She was wrapped in a trash bag," Bamberski said. "She was naked, and had some sort of cord wrapped around her neck. She was left there like a piece of trash." His voice was soft.
Bamberski was the first to arrive at the run-down West Philadelphia apartment after neighbors complained of a foul smell.
He said he remembers the walk from his patrol car to the front door of the apartment like it was yesterday, and wonders if the walk to Hell would be any different. When asked if he knew what he was going to find, he simply nodded.
"I wasn't at all prepared for finding her like that, though."
The sweet little girl who loved putting red ribbons in her hair was affectionately referred to as "Nena" by friends and family.
Philadelphia homicide detectives are some of the highest paid detectives in the country. With the city typically experiencing more than 200 murders a year, each detective takes up to 20 cases at a time.
Since 2009 Bamberski has been one of Philadelphia's highest paid detectives, working 60 hours a week and gaining an enormous amount of respect for being so dedicated to finding De Jesus' killer.
He has been featured on "America's Most Wanted" with John Walsh several times and has even been interviewed by ABC News and Diane Sawyer. Although people immediately respond to his warm smile and friendliness, it is the bright and toothless smile of a kindergartner in pigtails that drives him to continue his work.
DeJesus was playing outside of her north Philadelphia home with her sister during the early evening of July 29, 2000. Her mother went to pick up dinner at a local Chinese restaurant and when she returned her youngest child was gone.
A child around DeJesus' own age later told police she had seen the girl just moments earlier, hand-in-hand with a neighborhood handyman who referred to himself as "Carlos."
"Carlos" was later identified as 24-year-old Alexis Flores, an illegal immigrant from Honduras. Flores fled to Arizona where, after being arrested on unrelated charges, he was deported back to Honduras in 2005.
By the time Philadelphia detectives realized Flores was their man, it was too late.
Flores is currently on the FBI's Top Ten Most Wanted fugitive list, and authorities believe he is either still in Honduras or has returned to the U.S.
"I'm not retiring until I find him," Bamberski said. "Even though it's been over 10 years I can still picture her laying there, like it just happened. I could live to be 150 years old and I will never forget the helpless look on her face."
He swallowed hard, his eyes drifting to the floor, his head slightly hung.
"The day is going to come when I get to put my hands on him and read him his rights. I don't care if I have to fly to a different continent. I'm going to be the one that does it. I saw what he did, and a little girl is lifeless because of it. That doesn't sit well with me."
A DNA sample that was taken in Arizona and later sent to Philadelphia in 2007 proved that Flores was indeed the killer. Bamberski said, "It's a break. A small break, but still a break in the case."
Bamberski, who promised DeJesus' mother that he would bring her daughter justice, says that before finding DeJesus he was a typical cop.
"I loved my job. I loved the idea of catching the bad guy and giving victims justice and their families hope," but things took a bitter turn the morning of August 3, 2000.
"I wasn't just a cop or a detective anymore. I was someone who was given the job of speaking for someone who no longer could. She was a person with an entire life a head of her. I think of the things she could be doing today and it really kills me that he took all that from her."
It's safe to say that with a job as intense as this one it is only normal to become obsessed. Sleepless nights, fear, anxiety, late-night drives to crime scenes, depression, 24 hours of straight work at a cramped office, a complete change in personality – all of these are things that Bamberski has faced.
"My daughter was around the same age of Iriana," he said quietly. "That's one of the first things I thought of when I saw her. There was a Hello Kitty t-shirt that laid next to her." He trailed off and the room fell silent for a few minutes as he gathered his words. "It was covered in blood, and I just remember … this beautiful little girl was laying in front of me dead and beaten. I couldn't get over it. I still can't."
But his tone totally changed at the mention of Flores.
"He's going to regret ever stepping foot on U.S. soil, that much I can tell ya. I think of her everyday, and I think of him everyday. It's become an obsession, but I'm okay with that. As long as it ends with me throwing him behind bars for the rest of his life, I'm okay with being a tad over-obsessed with my job for now."
Iriana DeJesus would have turned 17 this past January. A dozen white balloons were released into the bitter winter air on her birthday, symbolizing the tragically short life that she lived and the hope that she and her family will one day receive justice.
Justice given to her by the Philadelphia detective who has never forgotten her.