CB East senior wins prestigious poetry award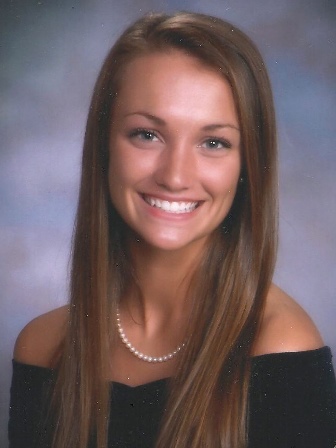 Hang on for a minute...we're trying to find some more stories you might like.
A senior at Central Bucks East High School won this year's Bucks County High School Poet of The Year.
The winner, Erin Farrell, has been writing poetry since middle school and has continued her work well into her high school years.
Farrell explained her poetry as a coping mechanism.
"It's always been the tool I've used to figure out who I am," said Farrell. "Most of my work takes on a very personal, conversational tone. It's really just an open, honest way for me to express emotion."
Farrell said she has been submitting her work to the Bucks County Poet of The Year contest since her sophomore year, the first year of eligibility.
"I found out through my tenth grade English teacher and have entered every year since," Farrell said.
Farrell cited her interest in hearing other people's passions as a reason for being involved in the contest for the past three years.
"I love any opportunity to see people who have the same passions that I do and to hear their work, to watch them read what they've created."
Farrell added, "I think the most important thing about a group of people like this isn't that we are all similar, but actually such different humans who all just love one common thing and create such different works."
Farrell also spoke positively of her experience with the people who set up the Bucks County High School of the Year contest.
"All of the judges and volunteers care so much about each contestant and the shared craft of poetry and that really shows through in the contest and the ceremony."
Farrell supports anyone who is interested in poetry to pursue it.
"I would say to anyone who enjoys writing to pursue it recreationally as much as possible. Read it, write it, listen to it. The more exposure you have to poetry, the better your own becomes. And be honest with yourself in your work. Never try to sound like anyone else or you'll lose the very thing that makes your writing powerful," said Farrell.
The Bucks County High School Poet of the Year contest is spawned from the original Bucks County Poet Laureate program which spans back to 1977.
Stan Heim, winner of the fourth poet laureate contest, decided he wanted to create a contest that reached out to the high schools.
The contest, held annually, is open to all 10th, 11th and 12th grade students.
The winner of the contest is given a $300 check and is presented to the county commissioners.
Today, Chris Bursk and Charlie Groth are responsible for putting on the contest.
Groth explained the process of how the contest is run.
"First, we create an anthology from the entries to the contest, selecting an appropriate poem from each entering student who has given us permission to include a poem.  We give copies out to all the students who enter, as well as two copies for each school in Bucks County so that they can use them for poetry and literature instruction. The anthology is called 'Writes of Passage' and we just put out Volume V," said Groth.
According to Groth, 25 finalists were selected out of 84 students from 13 schools and one home school student. She also explained that they are working to extend the contest to include more students.
"Over the last five years, we have also been working to develop relationships between the Bucks County High School Poet of the Year contest and more of the schools, as well as homeschoolers," said Groth.
Groth explained that she is happy with how the contest has grown so far and also spoke on the contests' reception by the participating students.
"Based on the comments of the kids, their parents, and their teachers, I will say that the kids really like reading their poetry and hearing their peers–most of whom they don't know–read the poetry," said Groth.