Human Trafficking in the Suburbs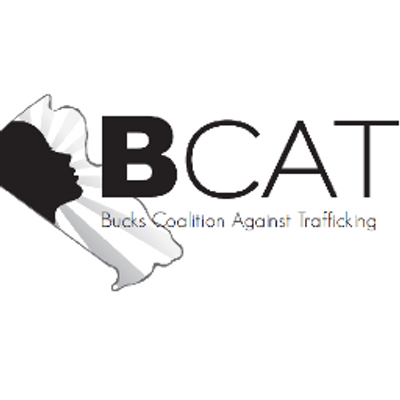 We like to think that human trafficking is happening far from our homes. That it is an issue pushed away into some foreign country. However, in reality human trafficking is happening closer than we imagine.
The modern-day form of slavery has gained a higher profile. More cases have emerged in suburbs and towns outside Philadelphia, including Bucks County.
According to Bucks County Deputy Attorney Chelsey Jackman, since 2015 there have been approximately 35-40 major human trafficking cases in the county, with most occurring out of Bensalem.
"Human trafficking absolutely exists in Bucks County. It does not happen most frequently in Bensalem because it is a bad place," explained Jackman. "It is because of the hotels in Bensalem that it is an easy escape for traffickers."
The majority of human trafficking cases stem from hotels. With 50 percent of the hotels in Bucks County being located in Bensalem, instances of human trafficking can be detected easier in the town. Bensalem police are also more aggressive in finding and reporting traffickers.
Business owners and hotel employees play an essential role in ending human trafficking. Bucks county victims advocate groups and police are looking to get more cooperation from employees and managers of hotels in the county in regard to the issue of human trafficking.
"Anywhere that you have hotels and major roads, you'll have human trafficking," said Bensalem Director of Public Safety Fred Harran. "Bensalem is a great town, but our size and location gives us challenges."
One local group working to eradicate modern day slavery is The Bucks Coalition Against Trafficking (BCAT). The team was created in 2013 as a project of The Network of Victim Assistance (NOVA). BCAT's mission is to end human trafficking in Bucks County. The group also works to educate Bucks County hotel workers on the signs of human trafficking.
"In some cases, human trafficking is happening daily in hotels. Many hotels are even benefitting from the trafficking happening," said Deirdre Blackburn, a human trafficking coordinator at NOVA and a BCAT member.
Blackburn also explained BCAT's new hotel outreach program.
"We travel to local hotels and offer training to employees that informs them on signs of human trafficking. The goal is to educate employees and create a relationship with the hotels. We also leave trafficking statistics and offer follow up training during the visits," said Blackburn.
Despite BCAT's efforts, of the 17 hotels that have been visited during the hotel outreach innovative, not one took up the offer to accept further training. However, the Bensalem police department appreciated BCAT's work and saw the importance of educating hotel workers.
"Hotels should do a better job of renting to people. Hotels should require guests to show a valid driver's licenses and credit cards," said Harran.
Harran added that most hotels are not cooperative when asked about altering their renting policies.
Harran also spoke to the difficulty of processing human trafficking cases and the fact that many of the cases are dropped each year. According to Harran, investigating a case could require up to $30,000.
Victims of human trafficking are often not compliant, which creates another roadblock for police.
"A victim never comes to us and says, 'I am being trafficked.' Once a girl is arrested for selling sex, they don't talk either. They do not give up their boss's name," said Harran. "Sometimes it is due to a fear of deportation, others are just sucked into this awful world."
According to advocates from NOVA, in 2018 there were 44 people charged with "selling sex" in Bucks County while only one was charged with buying sex. Advocates are now asking lawmakers to put more legal pressures on the consumers of sex trafficking.
"A victim of trafficking hardly ever knows the name of their trafficker. A lot of these people are homeless and, on the streets, due to the opioid epidemic," said Stephanie Shnatz-Stiver, human trafficking advocate for NOVA.
Shantz-Stiver also spoke to the importance of being aware that human trafficking is happening in the county.
"I have had people argue with me and say, "human trafficking does not happen here," said Shantz-Stiver. "But it does happen here. It is happening right in your back yard. People need to be aware that is happening here."
According to Shantz-Stiver, many human trafficking cases now begin online through social media. Teens are a target for traffickers since they can be easily reached on the internet. Chat websites such as Omegle encourage adolescents to communicate with strangers over video. Polaris, a leader in the global fight to eradicated modern slavery, states on their website that their human trafficking hotline has recorded sex and labor trafficking recruitment on other social media platforms including, Facebook, Instagram, Snapchat, Tinder and Grindr.
"You need to monitor your child's social media. You need to look into their phones. Any app that has a chatting featuring there is a chance that human trafficking occurs on it," said Shantz-Stiver.
BCAT continuously tries shed to media attention on human trafficking in the county. However, human trafficking is a silent problem that affects women and men. Education and awareness are the first steps in eradicating the issue.
"People locally need to get educated. We also need money for legislation and more funding to support the continuum of what it takes to end human trafficking," said Penny Ettinger, executive director at NOVA.