Neshaminy Schools Going Back to the Classroom This Fall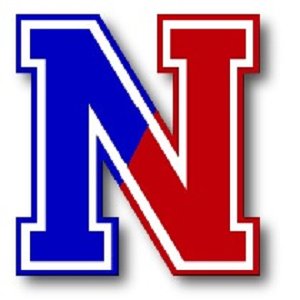 The Neshaminy school board met recently to discuss plans to get students back into the classroom full-time for the fall. It was the first topic discussed at a July 22 school board meeting led by District Superintendent Rob McGee. 
"One thing the CDC was clear on was that we have to get kids back to school," said McGee at the meeting. "One size doesn't fit all."  
He outlined the district's tentative plan: to get kids back in the classroom full time, like pre-Covid September 2019.  
He noted that other school districts like Council Rock, Central Bucks, and Bristol Township are either in the process of passing or have already passed similar policies for getting students back to school.  
"Masks will be optional," says McGee of Neshaminy's schools. "Physical distancing in the building will be as it was in September 2019." Additionally, some students at any level could also remain on a hybrid schedule to allow for more distancing within the buildings.  
He says that this fall, there will be more hand sanitizers and tissues throughout the building, which students and faculty will be encouraged to use. Although masks are optional, they could be required if the virus remains prevalent in the area. 
McGee also described a recent adjustment to all of Neshaminy's buildings that included an air purification system to clean the air faster. 
At the time of the board meeting, McGee stated that The Bucks County Department of Health will not be continuing its contact tracing procedures within Neshaminy School District, as it did this past school year.  
Contact tracing will now be up to the Neshaminy School District as well as each individual school in the District.  
McGee said that the overall plan for getting students back to the classroom could change significantly as the school year gets closer, including masks, more distancing, and more cleaning. "The goal is to get kids back to school and add things along the way," said McGee.  
Neshaminy School District has also developed a learning loss plan "for the next several school years," as McGee stated, to make sure kids are caught up. 
Michelle Burkholder, Director of Elementary Education, detailed several grant-funded programs to assist students in the classroom, especially younger students who may have been hybrid or fully virtual last year.  
"This [program] will be delivered in the Kindergarten through fifth-grade environment [including] all of our elementary schools and the 3 middle schools with fifth grade," said Burkholder. The program will include an extra substitute teacher in the classroom to model the instruction and provide additional aid for students. 
There will also be 4 Instructional Learning Coaches for grades K-12 "to provide ongoing professional development" in the areas of technology and social & emotional learning needs of all students.  
The topic of school this year will be discussed at the next board meeting on Aug. 17, according to McGee.