Christmas Community Events Abound in Bucks County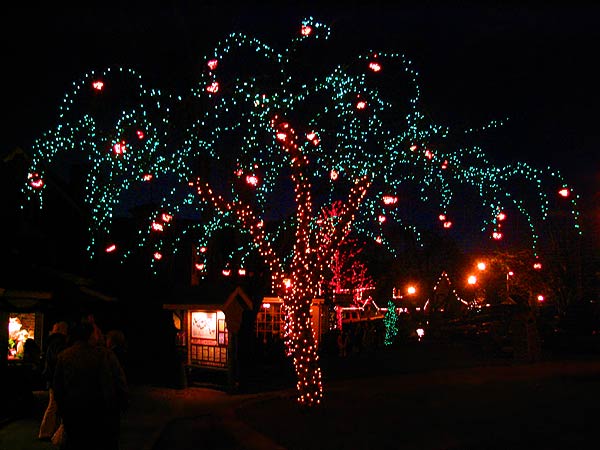 Now that Halloween is over it is time to start planning for the upcoming holidays with families and friends. Bucks County has many events to offer to the community to celebrate.
Many students have plans to get out and go Christmas shopping and enjoy time with their families.
Sarai Rodriguez, a 20-year-old health science major at Bucks County Community College, plans to go to Shady Brook Farms to enjoy the Holiday Lights that are hosted every year.
Shady Brook Farms has a series of characters and other brilliant displays that will remind you of the magical Christmas feeling.
It's a great experience for everyone to enjoy the illuminating, jolly lights around this time of year. Tickets are as low as $40 per vehicle.
Shady Brook Farms is currently selling tickets online and the first show starts on Nov. 19, 2022.
Skyla Welsh, an 18-year-old nursing major at Bucks County Community College, is ecstatic about this time of year. Skyla has many plans already set up for the holidays.
"I always try to go to Peddler's every single year, because it's just such a winter wonderland and I love it!"
Skyla also enjoys Christmas shopping for her loved ones. Peddler's Village is a great place to do that!
Peddler's has a series of shops throughout the village that are great for unique gifts to give loved ones.
Peddler's Village also has a series of events to bring the community together this holiday season. Some of these include the famous Gingerbread Competition and Display, Grand Illumination Celebration, and more!
Skyla also has other family traditions. "My family and I have always decorated our Christmas tree together, usually very shortly after Thanksgiving, and just decorating the house for the Holiday."
Kevin McCullough, a 20-year-old Business Administration major at Bucks County Community College, feels a wave of relief to finally be able to enjoy the holidays with his family and friends
Specialist McCullough is enlisted in the Army (PA National Guard) as a Scout in the 104th Cavalry Regiment. Not even a year after graduating high school, he deployed for a year with his unit to Egypt, as part of a peacekeeping and observation mission.
Now that McCullough is home, he plans to take advantage of the holiday season by taking his girlfriend to Longwood Gardens to enjoy the Christmas display for the first time.
If you are willing to travel outside of Bucks County, Longwood Gardens has a magnificent Christmas display, "A Longwood Christmas," and it will be hosted between Nov. 18, 2022 to Jan. 8, 2023.
The event is known for its festive floral designs for the holidays. This will include dazzling light displays, festive decorations, and Christmas trees.
Another great place to go outside of Bucks County for Holiday Festivities is Bethlehem in Lehigh Valley.
Bethlehem has many activities such as carriage rides, Christmas strolls, and historic tours.
All events are listed on the website as well as tickets, prices, and administration.