New Hope Woman Named 2019 Poet Laureate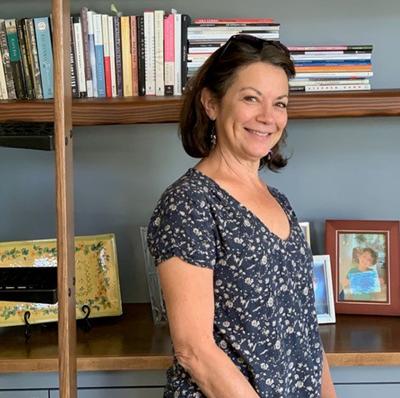 The winner of the 2019 Bucks County Poet Laureate is New Hopes' Mary Jo Lobello Jerome and she took home the grand prize of $500.
Jerome has been writing poetry ever since she was a teenager. Jerome spent many years as a high school English teacher and a professor of writing at regional colleges. She is now retired.
She has lived in many places before settling down in New Hope a decade. Jerome lived in places including Tokyo, Rotterdam, New Jersey and Blairstown.
She has a Master's in Fine Arts from Vermont College. Jerome worked for the New York Times and numerous magazines such as Scholastic Publications.
"I am constantly writing, making notes, observations, and readings. The power and beauty of words can literally take my breath away," said Jerome in a press release. "As Emily Dickinson described poetry, I can feel physically as if the top of my head were taken off".
Jerome added that she was humbled and honored to be chosen to receive this award.
Jerome's work has been featured in many different publications such as The Stillwater Review, River Heron Review, Schuylkill Valley Journal, US1 Worksheets, Little Patuxent Review, Short
Story, and Center Magazines.
She won the 2015 Doylestown Main Street Voices poetry competitions. Jerome was nominated for Best of Net Award and Pushcart Prize.
2019 was the 43rd annual Bucks Country Laureate competition and it was directed by Bucks professor Dr. Ethel Rackin.
"Mary Jo LoBello Jerome was chosen out of 90 entries and three runners up," said Rackin.
The reception for the competition took place on Nov. 17 in Room 142 of Tyler Hall. Jerome recited some of her works along with the three runners up from
this year's competition at the
reception.
"The reading was wonderful, 100 people attended. Readings are free and open to the public," said Rackin.
State Sen. Steve Santarsiero attended the poetry reading, giving Jerome a flag. Rackin was happy and explained that this had never happened before at the college.
Anyone in Bucks County is eligible to participate in this contest. It is encouraged that students at Bucks take part in it.
The Bucks County Poet Laureate program is the longest existing poetry program throughout Pennsylvania. This is a way for the college to connect to the community with such heritage.