A Look At Professor Pezza's Class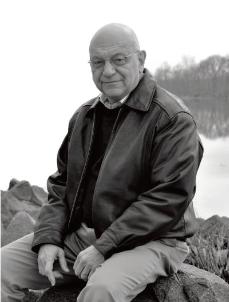 After settling into class, taking off his black North Face jacket and placing his Dasani water bottle on his desk, Professor William Pezza begins his classes at Bucks with asking his students what is going on in politics on that specific day or week.
When the impeachment trial was raging on, the senate was going to vote on whether or not to bring in John Bolton, a former U.S. National Security Advisor under the Trump administration, to testify.
To get a better feel on how politicians with different party affiliations are feeling on the matter, Professor Pezza asked his students to look up the phone numbers for the offices of both Pennsylvania senators, Pat Toomey and Bob Casey Jr., during one of his Modern U.S. History classes to ask if they would vote on whether or not to bring John Bolton to testify in the trial against President Trump.
The office of Republican Pat Toomey said, "Senator Toomey was undecided on his vote to bring in John Bolton." Additionally, the office of Democrat Bob Casey Jr. said, "Senator Casey would vote to bring in John Bolton, Senator Casey feels that he would bring more evidence and bring some light to accusations against the President.".
Professor Pezza felt that by calling senators out of the blue, it shows that politicians are people too and that it gives the students an authentic experience of how politicians are feeling.
By discussing current events in a history class, Professor Pezza feels that, "Current events are history and we can relate it to other events in history. Like the impeachment of President Trump and relating them to the impeachment of former Presidents like Bill Clinton and Andrew Johnson."
Other than being college professor, Professor Pezza is an accomplished author with four books published: "Anna's Boys" (2006), "Stealing Tomatoes" (2009), "Homegrown" (2013), and "How Bristol Won: And Will Keep Wining" (2017).
He has extensive career in state and local government. He served as a Bristol Borough councilman for eight years and was council president for five of those years. He was a two-term member of the Bristol Borough School Board, served on the Zoning Hearing Board for five years and acted as a legislative assistant for State Representative Tom Corrigan for 20 years.
As for his teaching career, he received his bachelor's in History-Government from Millersville University and received his master's from The College of New Jersey. He has 51 years of teaching experience in the Lower Bucks County area. He currently teaches Political Science, American History, and National Government at the Lower Bucks Campus of Bucks.
Professor Pezza and his wife Karen are the proud parents of three children: Leighann, Billy and Greg. They are also proud grandparents of their five grandchildren.
What makes Professor Pezza stand out compared to other teachers and professors that I've had is how opinionated and how involved he is in politics and how strongly he wants his students to be in politics.
Professor Pezza is not afraid to give his opinions on the current political scene. Especially with the President. While he says that he doesn't care for the President, he doesn't want his students to be "brainwashed by his opinions." He wants to give the students "the facts" and "have them form their own opinions."
With 2020 being an election year, Professor Pezza wants his students to get involved in the political scene. Whether its asking students what party they affiliate with, or what issues are most important to them, or what candidates they prefer in the 2020 democratic debates and why, he urges students to download news apps to stay up to date on the political scene.
All of which is in stark contrast to most social interactions today where mentioning your political views are seen as controversial, and even taboo.
Being active in local government for years, Professor Pezza is a strong advocate for all of his students to be registered voters. Pezza said, "I hate the excuse that I hear all the time from people that, 'Oh, I'm not informed so I'm not gonna vote.'"
He tells his students to get involved and that, "Do you want old people like me making decisions that will affect your lives? I didn't think so."
Professor Pezza wants students to feel that they can express themselves in a safe environment in his classes. "Even if I don't agree with a student's specific political views, I value the difference of opinion, I feel that it makes for a dynamic class," said Pezza.
During his Modern U.S. History class, Professor Pezza described to his students what the State of the Union Address was and how he thought it would go. He described it simply as "the President will come out and give a speech on how the country is doing and what laws and bills he is going to propose."
Pezza jokingly said, "The Republicans will cheer and clap at all the things President Trump says." He continued to imitate them with a goofy smile on his face while pretending to clap, and said, "All of the Democrats will sit there silently with there with their arms folded and pout," and imitated them by sitting in one of the empty desks with his arms folded and an exaggerated frown on his face.
After the democratic national debate in Las Vegas, Professor Pezza started off his Modern U.S. History class by talking about how he felt that Elizabeth Warren had won because "she was on the attack and kept pressing the issue at hand."
To get a feel for which candidates the students liked after the debate, Professor Pezza named a candidate and asked his students to raise their hands if they liked the candidate that was just mentioned.
He went down the list: "Michael Bloomberg," no hands were raised, "Elizabeth Warren," nothing, "Bernie Sanders," to his surprise no hands were raised, "Joe Biden," no hands, "Amy Klobuchar," not a finger raised, "Pete Buttigieg," then finally all of the nine students raised their hands.
Pezza then asked his students "why does everyone like Pete?" One student said that he liked how he presented himself, and another said that she agrees with all of his stances.
Just by these small interactions with his students you can tell that Professor Pezza treats his students as adults and really cares what their political views are, trying to pick their brains sometimes at nauseam to create a dialogue to get a feel on where his students heads are at.