Celebrating the Legacy of Dr. Frank Boston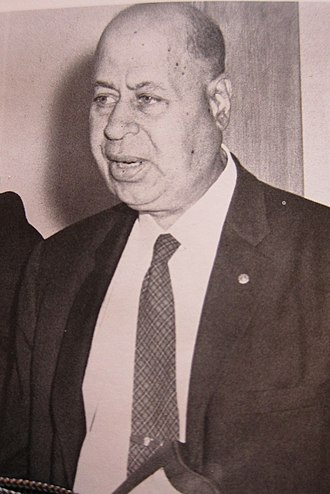 The life of a Black physician and "unsung hero," who started both a hospital and Ambulance Corp. in the 1930s – a man now being celebrated in a comic book – was explored in an online forum recently at Bucks County Community College.
Kevin Antoine, J.D., Associate Vice President of Community and Government Relations, and Chief Diversity Officer of Bucks County Community College, welcomed everyone to the online discussion on Feb. 17, "honoring an unsung Bucks County local hero," Dr. Frank Erdman Boston (1890-1960).
Bucks County Community College, in partnership with the Bucks County Board of Commissioners, highlighted the life and achievements of Dr. Boston, a WWI veteran, who was one of the first African Americans to start both a hospital and an Ambulance Corp. in the 1930s.
"There were hospitals earlier, but not both," said George Whitehair, Executive Director of the Boston Legacy Foundation, and lead researcher.
Both of those are still in operation today, known as Abington Lansdale Hospital and the Volunteer Medical Services Corps (VMSC).
Dr. Boston's achievements in his lifetime were "innovative. And they were the things that you would not expect a man of African American descent to be able to do at that time and age in American society," said Dr. Felicia L. Ganther, President of Bucks County Community College.
"He is a true example of a national hero,' said Diane Ellis-Marseglia, Vice-Chair of the Bucks County Board of Commissioners. "He is a perfect example of an African American, whose contribution to our very area, to the medical profession, and to the efforts of WWI have to be taught. They have to be honored, and they have to be remembered."
Ellis-Marseglia spoke of "how important history is, but for African Americans there are enormous gaps in history," and many Black lives have not been documented.
"It does a disservice to a lot of kids, and generations to come, when they really can't look back at their history and find a hero," said Ouli Sow, Boston Legacy Foundation board member.
Whitehair reached out to Khoi Pham, an illustrator for DC Comics and Marvel, and Heather Wilson Pham, a social worker, therapist, and writer, to create a "book to help raise awareness" of Dr. Boston.
A husband-and-wife team, Heather told Khoi this was "about connecting with people, and it's about helping the world be a better place," so immediately knew that "this is something that we need to do."
"In this case we're not rewriting history," said Pham.  "Dr. Frank Boston was real," and he "did all these amazing things."
And so, "Doc Boston Adventures" was born. www.docbostonadventures.com
In a sentiment echoed by many of the panelists, Bernard Griggs, Jr., Project and Diversity Officer for Bucks County said that "Black history is also American history, and we should really be celebrating it year-round."
"By looking at the Boston story you don't limit it to February," said Whitehair. "You don't limit it to Black history."
"This is American history," said Antoine.