Skate Park Revamp by End of 2017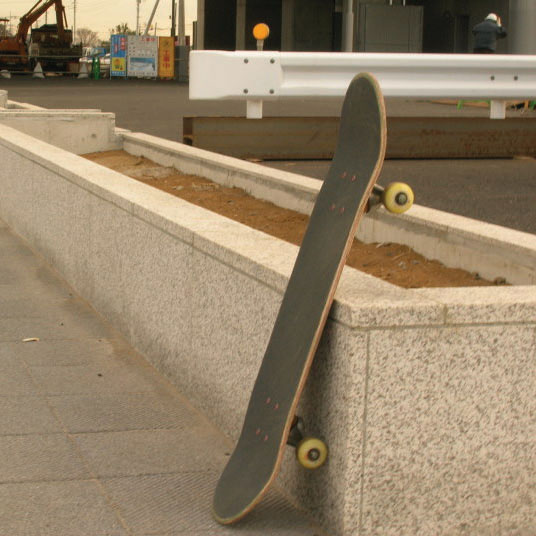 Joe Roatche
November 16, 2017
Hang on for a minute...we're trying to find some more stories you might like.
Quakertown Borough plans to revamp their skate park by the end of 2017, with help from a $10 thousand grant from the Tony Hawk Foundation as well as other businesses and organizations.
Main Street Park Committee Chairman, David Kratz, spoke about the generous grant. He said, "We always said it would take a miracle to pull this off." He added, "The miracle is all of the people coming to the table to make it happen."
Kratz added, "The community is truly coming together to help build not only a state-of-the-art skate park and training facility, but to impact the lives of the generations to come."
Public restrooms, a snack stand, office, and media room will all be available to skaters in the facility portion of the operation.
As for the park itself, it will undergo a huge renovation leaving none of the old ramps behind but rather fresh concrete urbanized jungle for skaters to enjoy.
Located on Main Street, the skate park lies in the heart of the Quakertown community where an improvement was much needed for an aged park.
Quakertown Borough built the park in 2001 and had a rapid population until 2005 when vandalism issues kept the borough from managing it.
From 2005 until recently, the park has been neglected from any funds leaving local organizations and churches to provide maintenance.
While the park barely survived to hold on, events such as Free Fall skating competitions raised money to keep it around and add improvements.
Ty Schubert, a 20-year-old skateboarder, recalls the first time he ever went to the skate park. "I was nervous." Laughingly he continued to say, "Everyone there was so good, and I had just started but the park was the new place to be."
Other skaters at the park claimed Schubert is now one of the best skateboarders at the park after years of practice.
Schubert discussed what the new park means to him. "I honestly still can't believe that it's going to happen." He added, "We have been trying for so long to help bring some kind of quality back to the park because we spend so much time there."
Another skater, Joe Rochelle could not believe the news either, "Usually things like this don't happen in Quakertown." Rochelle, who lives right behind the park, has been taking his short journey through the woods and up the park ramps for years.
"I'm almost going to miss the old one," Rochelle said. "We had so many good times from when I was little, but for sure the park deserves to be updated for the kids that are coming up now."
Max Appel, a former Bucks Student and BMX rider, also rejoiced over the new park by saying, "Wow, I don't know how it got done, but I'm glad it did."
Appel added, "It's a shame we couldn't have had it when we were younger, but I'll take a new skate park any day." He went on to say, "It's tough living here as a skater having only the skate park and the street, so a new one will definitely be nice for everyone."
J.R Ebersole, another former Bucks student, and Quakertown resident, also enjoys the idea of a renovated skate park. "Yeah, I think that's amazing." He added, "To bike, with we would be in the street or have to travel to other towns to ride at a decent park."
"With a new park, it will keep the kids coming that came before and also draw even more kids to come out and skate or bike," Ebersole said.
Phil Iskra, a 20-year-old student, lives in the apartment complex that overlooks the park.
When talking about what the new park will do for the town, Iskra said, "Compared to what is there now, I think anything will be better." He went on to explain, "The basketball courts were falling apart, the ramps are all patched together, and it just really needed something."
Iskra believes that with a new park, more people could be attracted to that area which could help out all parties involved. "More kids will want to come play basketball and skate, it will put a modern look inside the town that people will want to use."