"March For Our Lives" Protest Draws Huge Attendance from Bucks County and Across America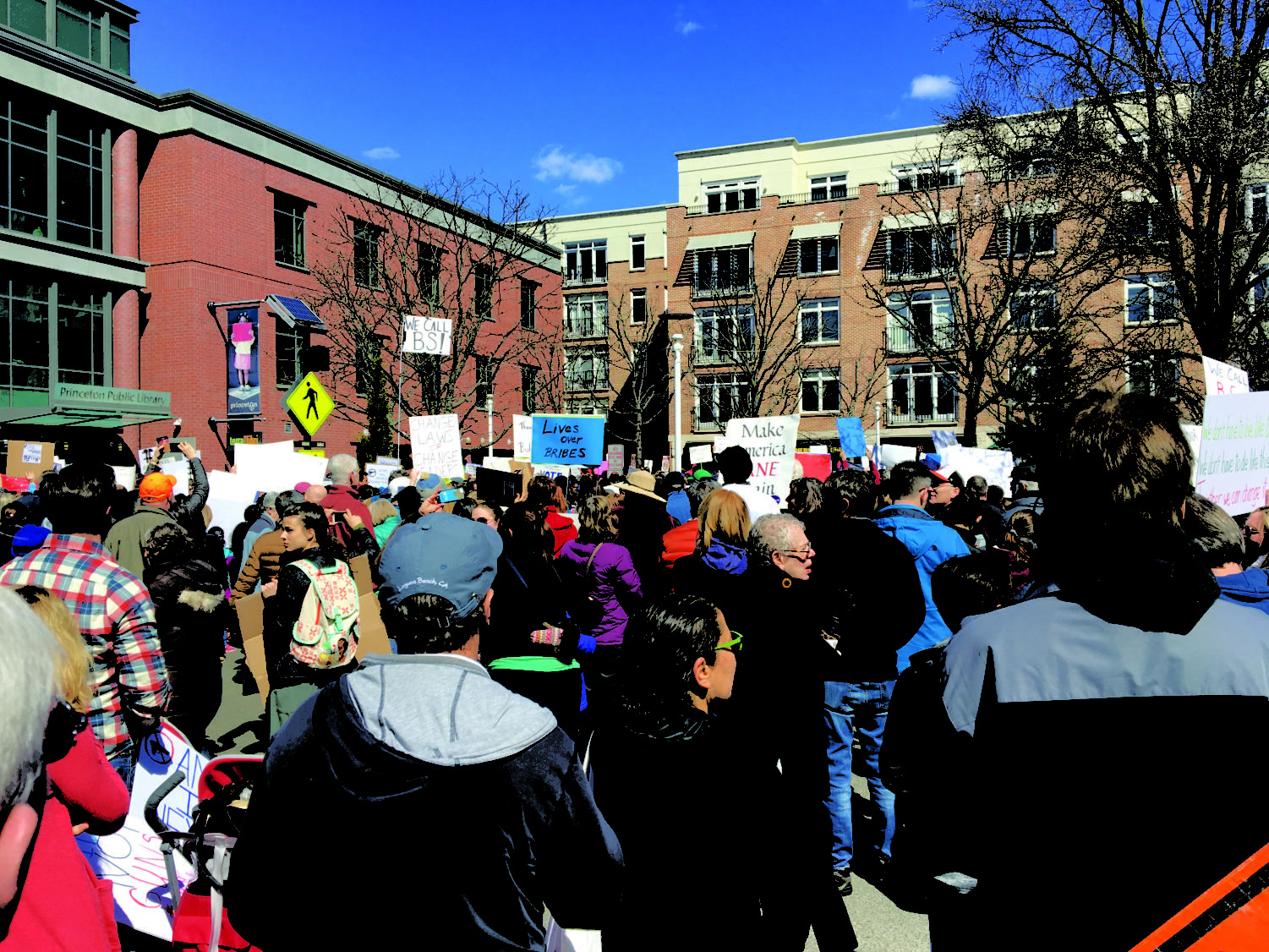 Over 2 million people protested against gun violence and mass shootings across America in the second largest demonstration in the country's history, with many Bucks students as well as young people from local school districts attending protests in Washington D.C., Doylestown, Philadelphia, and New York City.
Young people were in the vanguard of organizing the event, with many survivors of the Parkland and other school shootings rallying large crowds to place restrictions on assault weapons and stress non-violence. Every single speaker of the Washington, D.C. event was of high school age or younger.
Many Baby Boomers, including politicians like John Kerry, a member of Vietnam Veterans Against the War, said that the marches reminded them of the protest movement against the Vietnam War in the late 1960s and early 1970s. Along with the feminist protests against sexual harassment and international strikes in recent months, students and young people appear to be harkening back to a period of similar social tension 50 years ago.
While a few Republican politicians and online conservative commentators denounced the protest as a "March of Lies," the protest received broad support from media organizations, businesses, and the general population.
A Gallup poll published on March 15 showed 92 percent in favor of universal background checks for gun owners, 68 percent in favor of raising the age of gun ownership from 18 to 21, and 56 percent in favor of a ban on semi-automatic weapons.
In this respect, the movement is significantly different with the anti-war activism of the 1960s. A November 1969 poll saw just 25 percent opposing the Nixon war policy. Among college students, however, that number was around 44 percent.
What is clear, however, is that this year's movements for social justice have inspired many Bucks students, many of whom attended the protests seen in these photos.