Bucks Student is Arrested for Making Threat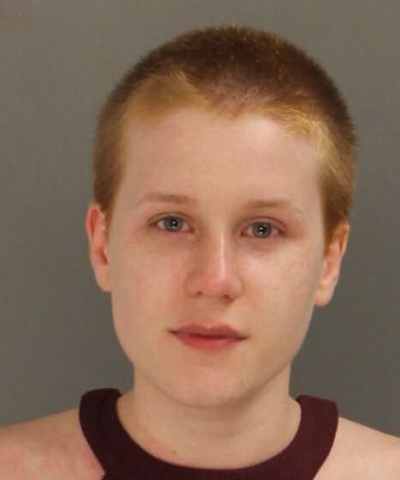 A Bucks student, 20-year-old Sarah Squitieri from Doylestown, was identified by police as the source of the threat that closed Bucks' Newtown campus on Sept. 26.
Newtown Township Police alleged that on Sept. 25, Squitieri made an anonymous tip to the police claiming that a person named "Karl" sent her a group text message that said he planned to commit acts of violence against the school, using weapons of mass destruction.
An investigation was launched after the phone call and police said they were able to quickly trace the source of the anonymous call back to Squitieri. Following the trace, she was later called in for an interview.
According to police, during the interview Squitieri listed information that contradicted her previous statements to officers.
Newtown Township Police released an official statement saying, "Through additional investigation including interviews, video footage, and telephone records, detectives were able to determine that Squitieri had provided false and misleading information concerning the alleged threat and that there was no credible threat to the community college."
Bucks Campus Security Director Dennis McCauley stated, "Bucks security provided police with additional assistance during their investigation."
An arrest warrant was issued for Squitieri on Oct. 4. She was taken into custody without incident. Squitieri was charged with threats to use weapons of mass destruction.
Students who knew Squitieri were shocked by the news.
Bucks student Shayna Lopez McClain said she was friends with Squitieri in high school.
"Sarah was always friendly," McClain said, but she admitted that they grew apart due to personality differences.
This incident isn't Squitieri's first run-in with the law. She got into trouble in November of last year when she pepper sprayed Pastor Aden, the infamous religious protester who often visits the Newtown campus for his radical rallies.
She said she sprayed him in an act of self-defense, claiming that the radical reverend was yelling in her face and in the face of another student. However, it was determined that she had made the first move and was ordered to pay a $500 fine or have a warrant issued for her arrest.
McClain and other friends of Squitieri want people to know that she is not a bad person.
"I don't know why she did this, but I know she was not trying to hurt anyone and definitely did not mean for things to go this far," McClain said.
Bucks President Stephanie Shanblatt released a statement that said, "Newtown Township Police have identified one of our students as the source of the threat of violence. This news is particularly difficult, as we care about the well-being of each person in our Bucks community. As a result, this student has been suspended and is not allowed on campus."
McCauley added, "We are glad the situation has come to a safe resolution."
Squitieri was arraigned before a judge and sent to the Bucks County Correctional Facility in lieu of $100,000 bail.
After release from the correctional facility her bail conditions will be as follows: She is to be confined to her residence with the use of a GPS ankle monitoring bracelet, she is not to possess any firearms, and she cannot be within 100 yards of the college and may have no contact with the college.
Court records show that the case's preliminary hearing was scheduled for Oct. 15.
Last fall the Centurion published a story about Squitieri and her altercation with Pastor Aden. She was quoted as saying, "If something is said, or if something is happening that I don't like, I'm not going to just shut my mouth and comply, that's not who I am."