Student Who Made Threat is Sentenced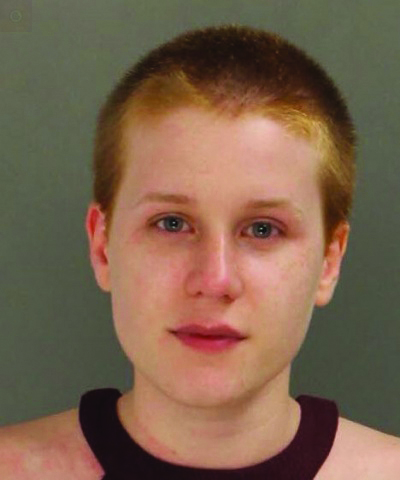 Former Bucks student Sarah Squitieri has plead guilty to accounts of disorderly conduct and was sentenced to two years probation after allegedly calling in a fake bomb threat that closed the Newtown campus back on Sept. 26, 2018.
Newtown Township Police stated that on Sept. 25, Squitieri made an anonymous tip to the police claiming that a person named "Karl" sent her a group of text messages that said he planned to commit acts of violence against the campus by using weapons of mass destruction, namely of the explosive variety.
Squitieri was traced as the source of the anonymous tip and was called in for an interview. According to police, during the interview she provided information that contradicted her previous statements to officers.
Through additional investigations, detectives were able to determine that Squitieri had provided false information concerning the phony threat and that there was no credible threat to the college.
Bucks campus security also provided the police force with additional assistance during the investigation.
Dennis McCauley gave a statement, "The Office of Security & Safety would like to thank the Newtown Township Police Department and the Bucks County District Attorney's Office for their professionalism in bringing this case to an appropriate conclusion."
Squitieri was taken into custody on Oct. 4, 2018, and was charged with threats to use weapons of mass destruction. Her bail was set at $100,000. Squitieri was unable to post bail and was sent to Bucks County Correctional Facility in lieu of the money.
This was Squitieri's second incident at Bucks. In November 2017 she got into trouble when she pepper-sprayed Pastor Aden, the infamous religious protester who visits the Newtown campus to perform his radical rallies.
Squitieri was set to appear three times in the Court of Common Pleas in front of the Honorable C. Theodore Fritsch, Jr.
Squitieri's first court appearance took place on Oct. 17, 2018. She was arranged and told her charge; the report of the knowledge of a bomb threat without the knowledge of a bomb.
Her second court appearance was another arraignment on Nov. 14, 2018. This arrangement was waived. However, her original charge stayed.
Squitieri's series of court earings ended on March 13, 2019. During her third and final court appearance Squitieri faced an additional two charges of disorderly conduct.
She plead guilty to both charges of misconduct and was sentenced. Squitieri's original charge of the report of knowledge of a bomb threat without the knowledge of the bomb itself was dropped during this hearing.
Squitieri was sentenced to serve two consecutive years of probation and to continue mental health treatment. Squitieri is also required to pay a number of different costs.
Her second year of probation has the possibility to be dropped if she complies fully to the conditions of the probation in the first year and pays her fees.
Squitieri's sentence came with a special condition to have no contact with Bucks County Community College.
Back in October, Bucks Student Shayna Lopez McClain, who knew Squitieri, spoke to the Centurion in regard to the incident.
"I don't know why she did this, but I know she was not trying to hurt anyone and definitely did not mean for things to go this far," said McClain.