Bucks Golf Team Tees Up For a Hopeful Season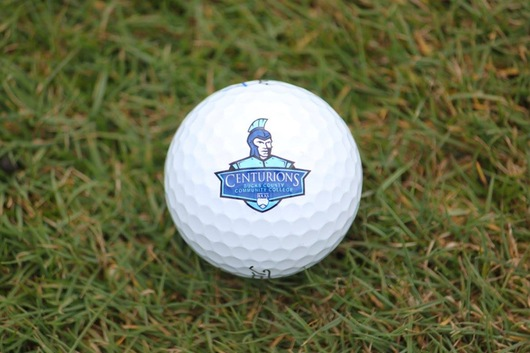 Kevin Kaucher, Centurion Staff
April 12, 2018
The Bucks golf team is getting ready to kick off their spring season and things are looking bright.
This team for Bucks is ready to compete again and go for gold. The season will begin on Wednesday, April 4, so get ready for it because it's definitely going to be a good one.
Coach Bradshaw, professor of kinesiology and sports studies, has been coaching Bucks for 16 years and likes his chances this season and believes it will be a special year.
He says that they potentially have five players who could post scores in the 70s so that is very good for the team and it looks like they will be very competitive because of that.
Professor Bradshaw wanted to be coach for the golf team because of his love for the game. With the dedication and hard work he puts in, the team is looking to reward him now with a trophy at the end in Nationals.
Coach Bradshaw says his best trait is, "Motivation, understanding our student athletes and helping them succeed, which is very important because I want to be a good role model and a good mentor."
Coach Bradshaw is expecting John Buliga to be one of the best players for the team. He is the only returning player from the winter, everyone else is in their first spring season.
He says that Buliga's best trait is, "His consistency that he has out there on the golf course. He stays composed out there and does what he needs to do to help his team win every time."
Buliga was third in the region and ninth in the nation so he will be depended upon big time. However, the team is expected to be very well rounded and all the players should do really well.
Coach Bradshaw said that he thinks, "Anyone can be the number 1 player. That's saying a lot considering how good Buliga is and what he has shown to be."
"This team should qualify for Nationals," says Coach Bradshaw who is very confident with his team this semester.
Coach Bradshaw says that he believes that all of the teams are very good in the NJCAA region 19, but he's ready for the challenge and he thinks that this team is up for it.
Bradshaw says, "The game plan is always the same, see who is eligible, then develop from there". It sounds like a good game plan for the team and it has definitely been working out for him and hopefully that continues.
"We usually do well against good competition," says Coach Bradshaw. He believes that no matter how much adversity and how tough the competition is this team is ready to take it head on and they are ready for anything.
They practice at Five Ponds five days a week to prepare for the season and to get ready for it. This team has been looking very good and in Coach Bradshaw's eyes, the practice will most certainly pay off.
The season ends after Nationals in June so hopefully the Bucks team will be there until the end.