Gearing Up for the Upcoming Soccer Season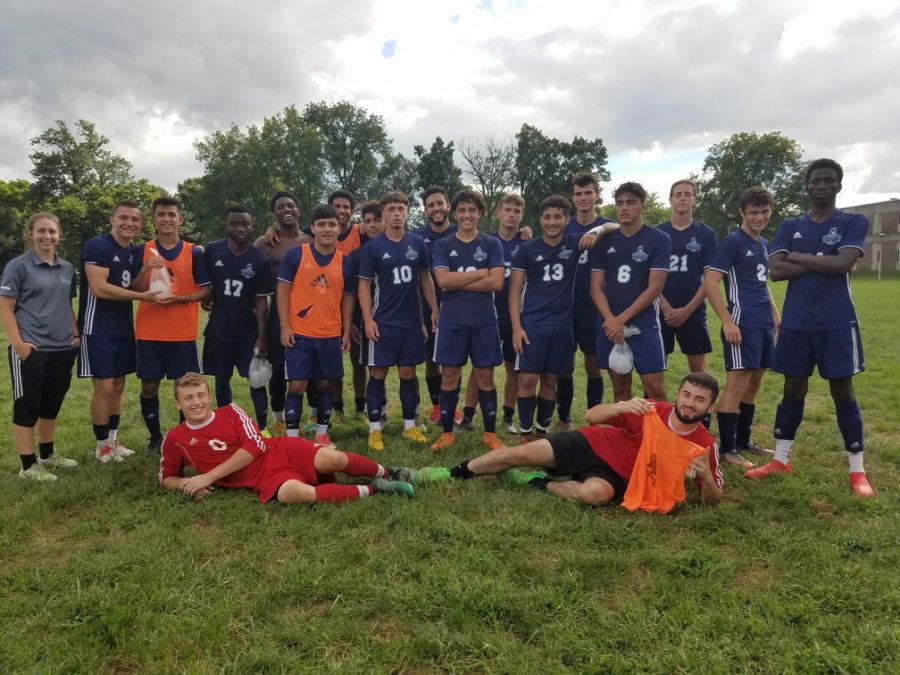 Andrew Burden, Centurion Staff
September 20, 2018
Fall is coming around and that only means one thing; men's soccer is around the corner.
The soccer team here at Bucks has won consecutive league awards and has been able to make it to regionals and nationals in the NJCAA.
Unlike most colleges are able to train, practice, and improve with their student athletes however, it is a different story here at bucks. Head coach and Assistant Athletics Director, Justin Burroughs manages not only to work around this hurdle, but prove to other colleges that we are a force to be reckoned with.
When it comes to the topic of rivals, he mentioned that Bucks consistently ends up either first or second, "We don't have any rivalries here in Pennsylvania, we've lost some games here and there, we do, however, have rivalries with some New Jersey schools."
Coach Burroughs, when it comes to the NJCAA, feels Bucks is the best team in Pennsylvania. Burroughs said, "A down year for us is ending up second in the conference, we always compete and we have been in the semi-finals most years since we switched over to a national conference."
One of the games they do have coming up relatively soon is nationally ranked team Camden County College on Sept. 30. Camden has been able to stay consistent in being on the top ten teams in the country for over six years.
Brookdale Community College has been national champions and will be playing Bucks later on this season. Ocean County College is the current regional champions, they are a big school to face. The goal of most Pennsylvania schools according to Burroughs is to beat Bucks, "It's always a challenge." says Burroughs.
"Other teams know they're not going to do well, but have the goal of beating us. They're going to throw their best at us." Mohammed Abdul, according to Burroughs, has the most potential on the team. He returns after being captain last year and on top of being a mature and responsible sport, the newer players see what others saw last year.
With this New Year beginning, Coach Burroughs sees a lot of potential with this new team, when bringing up newer players, one of the first that came to mind was freshman center-back Anthony Ritts.
When it comes to defense, according to coach he said, "He's been doing a great job with organizing the defense as well as handling the position with new starters." This year according to Burroughs is that they are deeper than they were in previous years. It's very hard to say that 'oh these guys are our top players' during different games and in various situations, each member of the time will shine." says Burroughs. "The line-up changes all the time, along with pre-season games being different as well as changes due to injuries. Different people have stepped up and have been consistent and have been playing well, we still have plenty of room for improvement, and we definitely need to get a lot better."
This team arguably plays one of the hardest schedules in the region, they are fearless. With Coach Justin Burroughs, this team over the last 14 years have been consistent both in regionals and nationals. Playing schools like Ocean and Manor, who have kids living on campus and who are there to perfect their skills. On top of jobs, commuting, and various other factors he makes this work and is able to compete with some of the best schools in the county.
Bucks soccer kicks off the year right, and the kicks will get tougher and tougher.