Bucks Baseball hopes for a better year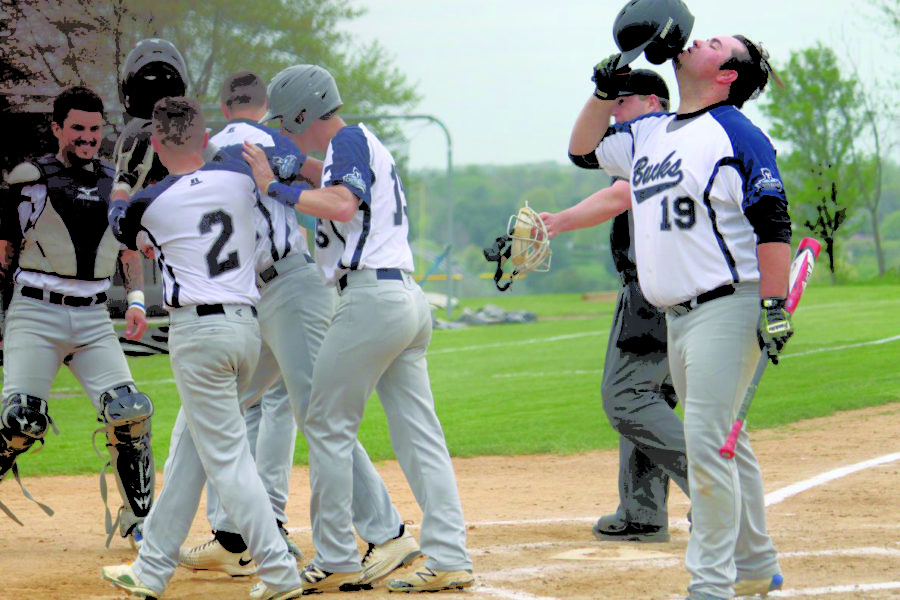 Andrew Burden
October 4, 2018
After a devastating 3-16 record in the spring, the Bucks baseball team is faced with a new fall schedule after adding a new coach, and implementing an improved mindset. Coach CJ Brancato hopes to focus not only on these upcoming games, but making this stretch from fall to spring much better than last season.
Last year, the team had gone club due to the size of the roster and the ineligibility of some players. Following this outcome, scheduling became more difficult on behalf of the players due to class, work, and lack of players due to the smaller roster.
Since the team had a late start, Coach Brancato is doing more of to make up for lost time.  "We're able to recruit due to us having a fall schedule, shape the team, and see what each player can do. Just in sheer numbers, we are between 30-40 guys. If we have enough going into spring and they are eligible, we can see what they have to offer," said Brancato.
With this new roster, the question remains- how many games this team will be able to play? With the cancellations last year, the team missed out on a number of games.
"As far as the schedule goes, it's pretty full, instead of having to cancel midweek games due to the roster," Brancato explained. "We're sitting at 15 pitchers, and shooting for a 25 full man roster. With this, we're able to play 30 plus games, and fund-raise more which allows us to go on a spring trip. We're in the middle of fundraising right now."
"Just the fall games allow us to showcase some of the players we have to other four-year programs. For instance, playing Delaware Valley, Drexel, and Philly U in the fall allows those programs to look at members of our team and see if they fit, baseball-wise."
With the season approaching, Coach Brancato wants everyone to know of the changes the team and coaching staff have gone under. Brancato announced, "We changed the coaching staff, I feel that we have a much more consistent staff this year being their seven days a week, myself, we added Coach Lihotz to the pitching staff. He's been the pitching coach at Holy Ghost Prep the last three years, he's turned out a number of Division 1 prospects while there, he's also my pitching coordinator at Rake Baseball Academy."
Brancato continued, "He knows what he's doing and relates well to the guys. We also added Steve Sable as out hitting coach, he'll be on as a part-time volunteer assistant and Coach Trainor will be back as our primary assistant."
Improving from last year, the promise of a new season and new system allows the team to have a fresh start, and focus on what is in front of them. From all of the changes and new players, it seems the team and their chemistry with one another has changed for the better.
The team also added Frank Gonzales, who played as one of Bucks' catchers last year, is going to be our statistician and another volunteer assistant coach. He's been doing a great job in the fall with working with the younger catchers and helping out with basic workouts, Frank has done a great job of recruiting when we go to Northeast Philadelphia on recruiting trips."
As far as new recruits go, they've added a new catcher, Noah Ruiz, from Montgomery Community College who is a strong-armed catcher, and Brendan Jordan, from Neumann University, a 6'4 shortstop. These are not the only recruits with promise, the list goes on and on.
After speaking to Coach Brancato, from last year to this year the state of Bucks Baseball is changing for the better. These changes have benefited not only himself and the team but Bucks' Athletics as a whole. Expect plenty from Bucks baseball this season, because all of these shake ups could lead to a great year for the Centurions.