Eagles Have A lot of Work to do in Off Season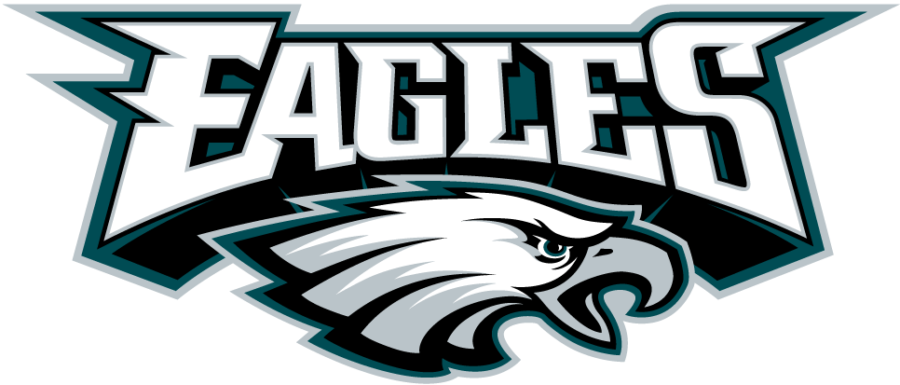 Nathan Dunlap and Mahkai Gundy
February 28, 2019
With the NFL season wrapped up, the Eagles have their fair share of work cut out for them. With key players leaving a lot of holes to fill, they are in for an interesting off season and some Bucks students wanted to speak their mind.
Ryan Warner of Perkasie Pennsylvania, stated "One main concern the Eagles have is they need to acquire a reliable running back to get back their run game."
Running Backs Darren Sproles and Jay Ajayi look to be heading elsewhere as contracts expire. Josh Adams and Wendell Smallwood don't look like they have what it takes to be starting Running Back material. Corey Clement, which can be your number one guy but seemingly doesn't have the drive to be.
One area that is suspicious is the Quarterback position. Nick Foles is seemingly not coming back and Carson Wentz is coming off an injury plagued year. Eagles fans have been split with who
they prefer running the position, yet Foles seems ready to finally move on after his astonishing accomplishments as a backup here in Philadelphia.
Nate Hessler of Telford Pennsylvania says "the team needs to keep Carson in better shape and prevent him from getting hurt again."
Wentz is this team's franchise Quarterback for many years to come, but he has to change a couple things to prevent injury.
After coming off a torn ACL in 2017, Wentz did not look as sharp as he did the season before. Statistically, he had a better year, accompanied by a better completion percentage, less interceptions, and a better Quarterback Rating.
In the 2018 season, we didn't see Wentz play to his full ability as most of the season he was fighting back a vertebrae injury that was discovered near the end of the season. This has led to some controversy at the QB position, but the Eagles seem ready to spend that needed money elsewhere, willing to bet on Wentz coming back into form.
Player in the trenches are a need for this Eagles' team as they
must sure up their defensive and offensive lines.
Logan Sudholz, a Bucks County resident says "they need to address the o-line, Tackles are getting old and players are leaving."
Left Tackle, Jason Peters, is 37 years old next season and playing on the most physically demanding positions. While being that old is impressive, he also has one of the biggest cap hits for next season at $10.6 million.
The Eagles also need more help internally as well with coaches and coordinators. Offensive Coordinator, Mike Groh, did not have a great first year.
The Eagles ended up 18 in points per game at 22.9, they would have to bring that up if they want another shot at a Lombardi trophy.
Ryan Shire of Perkasie Pennsylvania stated that "They need better play calling this year and designing the offense and the plays around Wentz strengths."
There is much to do for the Eagles. They need to address those key positions and bring in smart players that won't break the bank on.
The team will look to get younger as they have more picks than usually in this year's draft and look to add in free agency. If so, the Eagles still have the right core of players to make a legitimate shot at Super Bowl XXIII.