Bucks' Baseball Team Looks Ahead to the 2019 Season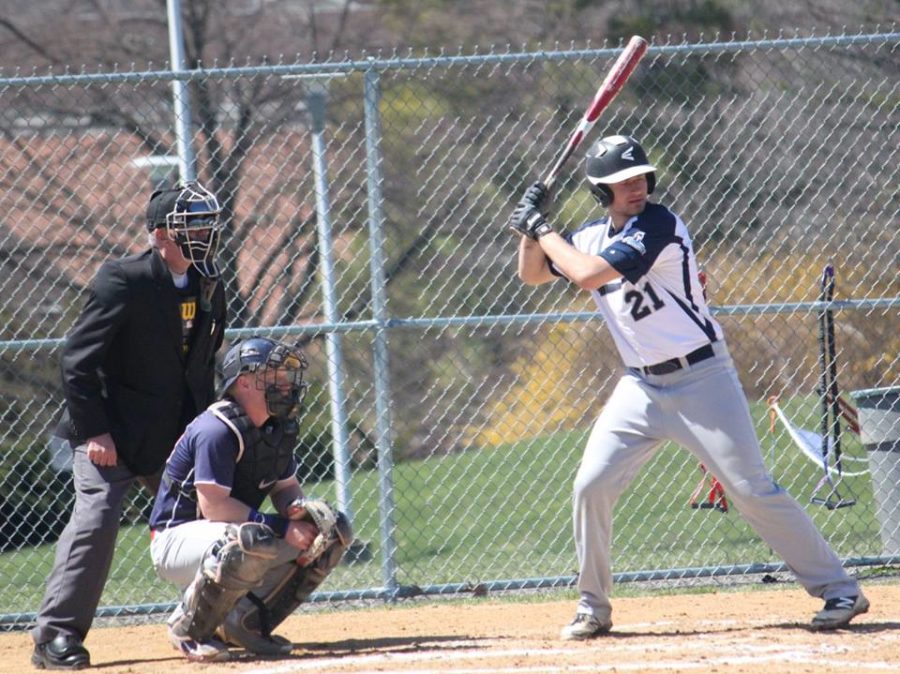 Nathan Dunlap, Centurion Staff
March 14, 2019
After a tough 2018 season for the Centurions finishing 3-16. Lead by Head Coach CJ Brancato and Assistant Tim Trainor, they look to rebound into the 2019 season ahead of them.
Brancato has a positive outlook for the Centurions this season in their first year back as a varsity program.
"It's going to be a season of growing pains, there is definitely going to be some ups and downs. We have a good group and should be competitive thought the season," said Brancato.
Unfortunately for the Centurions, the weather has not been cooperative with them. As a result they have been starting off the season with little to no outdoor practice and have no time on the diamond before the season starts.
"We got 20 guys on the team that are definitely ready to play and compete at the college level," said Brancato. Having your coach behind you as a player really can put that spark in your eye and makes you want to go play your heart out for your coach and your teammates on that field.
Freshman Chase Moffatt said, "these guys show up and play for each other, there is a brotherhood on this team." Teammates having each other's backs on the field is important thing.
With only 3 returning players to for the 2019 season, the Centurions look to fill holes with new faces throughout the lineup.
Danial McNamee, pitcher and outfielder from Southampton, PA; Jeffrey Long, outfielder from Langhorne, PA; Jason Hughes, pitcher and utility player from Warminster, PA, will all be looking at a return to the diamond in the 2019 season.
The Centurions face a difficult schedule this season as they are playing a nationally ranked schedule per Brancato. On the difficult schedule, they face off against the top team in the country in their division and the seventh ranked team. They are also set to play the number six ranked team Brookdale Community College; Mercer County Community College is the thirteenth ranked division two team.
The Centurions had a battle with another nationally ranked team in Lackawanna College as they were defeated in that battle, they also split the double header with the tenth ranked division one club team in Drexel University's club team at the end of February.
Some key players this season for the team this year are sophomore Jason Hughes, pitcher from Warminster, PA. Brancato said he is one of the top pitchers in their conference. Freshman first baseman Edmund Parry from Levittown, PA. Sophomore catcher Noah Ruiz out of Warminster, PA. Freshman pitcher and infielder Shawn Puskar from Bensalem, PA. Freshman pitcher and center fielder from Levittown, PA.
The Centurions look to build on the 2019 season with a double header on March 16. The first matchup against Northern Essex Community College at 10a.m. and the second matchup against Oakton Community College at 5:00p.m.. Both games will be held at Sanford Memorial Stadium.