Sixers 2019-2020 Season Preview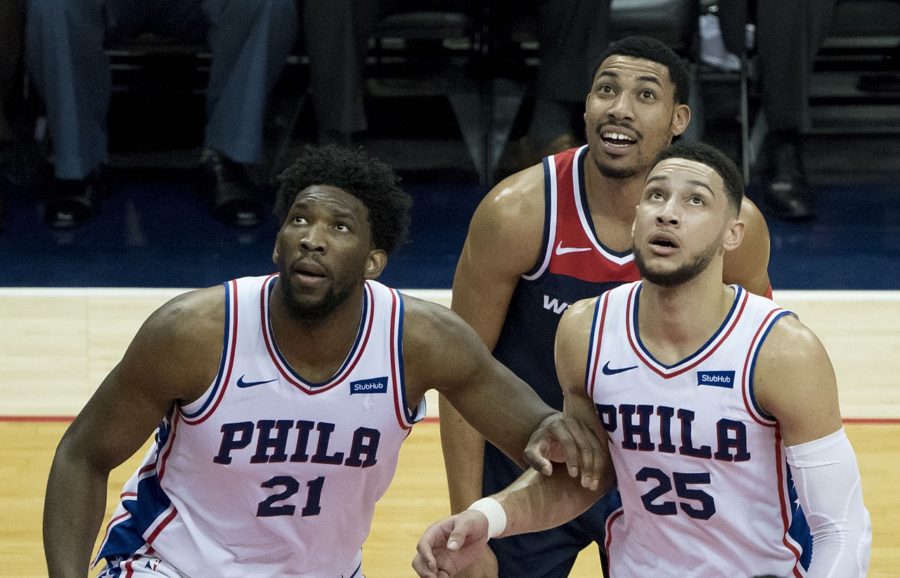 With the bitter taste of that game seven loss in the eastern semis last year still lingering, Bucks students are excited to see what this revamped Philadelphia 76ers roster can do in the 2019-2020 NBA season. The offseason was busy one for the Sixers from the drafting of Washington forward Matisse Thybulle, the trading of Jimmy Butler for Josh Richardson, the departure of J.J. Redick and the hefty signings of Ben Simmons, Tobias Harris, and Al Horford.
The Sixers are reloaded and ready to take the next step, to win an NBA title.
Joel Embiid was in and out of the lineup during last year's playoff run with left knee soreness and gastroenteritis. Although he only missed one game which was game three of the series against the Brooklyn Nets on April 18. According to SI.com, his health has always been an issue since he came into the league in 2014.
"A healthy Embiid is the key to the Sixer's success." says 23-year-old Journalism major, Nick Salguero of Bensalem. "Embiid will be a top three MVP finalist."
When Embiid is on the floor he averages 27.5 points, 13.6 rebounds, and 3.7 assists per game which earned him all-star and second team All-NBA honors.
Some students around campus are cautiously optimistic about the upcoming season like Sierra Tressler, a 24-year-old biology major from Levittown
"Losing J.J. Redick and Jimmy Butler were big blows." Said Tressler. "New guys like Josh Richardson and Al Horford will have to help get them over the hump."
Replacing Butler and Redick is a lot easier said than done. In the 2018-2019 season Butler and Redick combined for 36.8 points per game. While, newly acquired players Richardson and Horford
averaged a combined 30.2 points per game according to Basketball-Reference.com.
That drop off in points could pose a serious problem for the Sixers. Guided studies major,Connor Bailey, of Warminster said, "I really like the additions of Richardson and Horford. Horford can back up for Embiid, but also return to the power forward position." Bailey added, "Horford also has experience, which will really help with the young team." One big storyline going into this season is Sixers point guard Simmons. Simmons is coming off his first all-star appearance last season averaging 16.9 points, 8.8 rebounds, and 7.7 assists per game. He was rewarded for this season with a massive $170 million, five-year contract extension according to NBA.com. While he did make the all-star team with impressive stats his three-point jump shot is a massive question mark.
In the 2018-2019 season Simmons only took 19 shots from 16 feet or further away from the basket and only making two of them. Out of those 19 shots four of them were last second buzzer beater shots. Over the off-season Ben Simmons has appeared to work on his jump shot. A video posted on Instagram by @dimemagazine on Aug 30 shows Simmons hitting various jump shots and showing a vastly improved shooting form. The season kicks off on Oct. 23 when the 76ers take on the hated rival Boston Celtics at home.