Bucks Men's Basketball 2019-20 Season Preview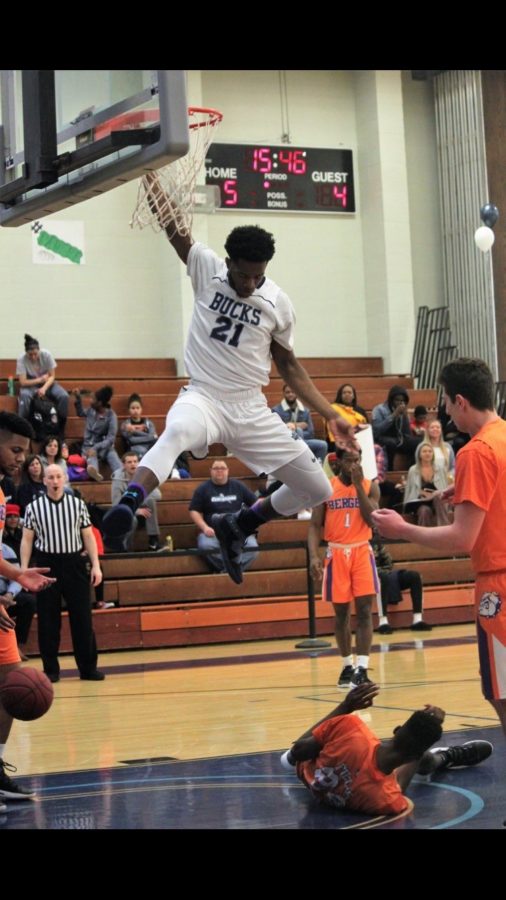 As the weather outside gets colder, the Bucks Centurions men's basketball team is heating up.
Head coach Dominic Farello and assistant coach Ryan Charity are firing their team up in order to make a statement in the Eastern Pennsylvania Athletic Conference (EPAC) this season.
Team players have several improvements that they are hoping to work on this season.
Sophomore, forward Keith Howard, and intended sports management major, said, "I'm looking to shoot the ball more often. I didn't take many threes last year and it's something I've been working on improving this year."
Freshman shooting guard Kris Shields, also an intended sports management major, stated, "The part of my game I want to improve this season is my conditioning and my eating."
Howard talked about what the team needs to work on this season as a group.
"The only thing we lack as a team is the experience. There's only three returning players from last year's team and I think it's going to be a shock to all the freshmen seeing how different it is to play at this level compared to in high school," Howard said. "The team needs to work on and improve our communication skills while on the court and in practice," Shields added, "everything else will just fall into place."
Both Shields and Howard admitted that the life of a student athlete can be overwhelming.
"It definitely isn't easy. You really need to make sure you're organized and plan out when you do your work. Our coach emphasizes that school work always comes first," said Howard.
Shields added, "Handling basketball and school is all time management. While your friends are out partying, you have to be home finishing your school work."
Despite the players busy schedules, the basketball season will kick off in February and the team plans to give it their all.
"Every game we play is a must win game to us. It doesn't matter if it's a league game or crossover game," said Shield.
"I feel like every game is a must win game, especially at the beginning of the season so we can set the tone early on. We need to show everyone we are serious and are ready for a playoff run," said Howard.