Cross Country Season Wraps Up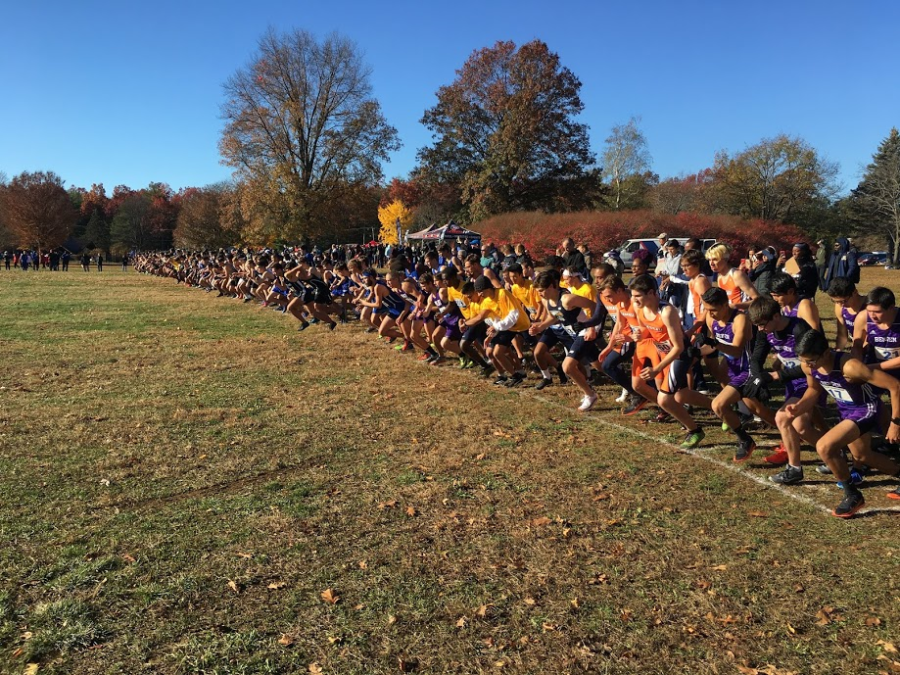 Bucks' Cross-Country team ended their 2019 season on a high note with brother sister duo Logan and Reland Saugling making All-Conference.
"Now in our second year as a team, we want to continue to build on the success from this past season. Our runners were competitive in all of our meets this year, and we were fortunate enough to have success at the conference, regional and national level," said Head Coach Brian Thomas. "Based on the Saugling's success during the season and Region 19 meet, both had the opportunity to run in the NJCAA National Championship Meet in Westfield, MA, where they turned in personal and season best performances."
Thomas also mentioned freshman runner, Samantha Beverely who improved each week and turned in a season's best performance in her last meet at Region 19.
The Centurion runners had three meets to finish out their season before the NJCAA National Championship on Nov. 1. The next meet was at Jack St. Clair Invitational in Bryn Mawr, PA on Oct. 12. Reland Saugling finished 85th running a 30:39.7 and Beverely finished 111st running 37:38.3, both in the women's 6k. Logan Saugling finished 53rd running a 31:16.8 in the men's 8K race.
The team continued to impress at the Eastern Pennsylvania Athletic Conference (EPAC) Championship at Luzerne County Community College on Oct. 20.
Reland Saughling had an amazing outing, finishing 5th overall in the women's 5K with a personal record of 22:34 earing her first team all-conference honors. Beverely also had a fantastic day finishing with a season best time of 26:46.
Logan Saugling took 2nd place in the EPAC Championships. He finished the 8K with a personal best, 27:49, earning him First Team All-Conference Honors.
Rounding out the month of October, the Centurions competed in the Region XIX Championship at Delaware Tech on Oct. 26.
Logan Saughling took 9th place in the men's 8K finishing with an impressive time of 30:07. The women's team also had solid races with Reland Saugling finishing in 12th place with a time of 24:55, and Beverely who finished in 27:41.
The Saughling siblings had an outstanding and record-breaking performances on Nov. 2 at the 2019 NJCAA D3 National Championship.
Logan Saugling finished 58 out of 200 which is within the top 29 percent in the men's 8k race and set his new personal record.
Reland Saugling finished 58 out of 121 which puts her in the top 47 percent of the women's 5K and her placement in the race sets a new season best.
As one season comes to an end, players and coaches alike always prepare for the next challenge. "We look forward to continued success next year as we welcome a new team of runners for the 2020 cross country season at Bucks," Coach Thomas said.