Women's Basketball: Centurions in Double Digits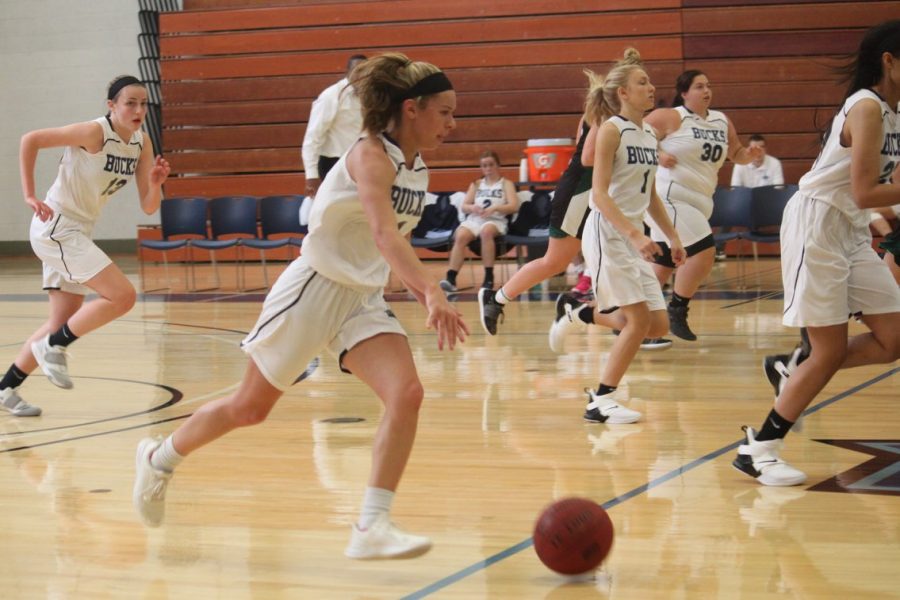 The Centurions Women's Basketball defeats the Phantoms of Delaware County Community College 53-47.
Four Centurions found themselves in double digits in scoring. Sophomore guard Cassie Tavormina (Moorestown, NJ/ Doane Academy) freshman guard Kamiag Caraway (Morrsisville, PA/Morrisville) and freshman forward Vanessa Rich (Warminster, PA/Archbishop Wood) each had 14 points and freshman forward Korin Bradley (Levittown, PA/Neshaminy) scored 10. Bradley led the team with 21 rebounds. The Phantoms move to overall 4-7 overall.
The Centurions move to 2-7 and 0-6 in Region XIX.
The Centurions will travel to Randolph, NJ to play the Titans of the County College of Morris Tuesday, Jan 21, 5 p.m. The Titans are 2-9 overall and 1-7 in Region XIX.