Spring Athletics Forced to End Seasons Due to COVID-19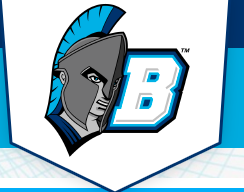 Bucks County Community College's spring athletic teams were forced to end their season early due to the COVID-19 outbreak, leaving players and coaches disappointed.
The spring season sports teams including baseball, softball, and golf are among those whose season was canceled. A problem also arose for fall sports who have offseason workouts, and a few have scrimmages.
Athletic Director, Justin Burroughs, shared his feelings towards the situation.
Burroughs explained, "The entire athletic community was very excited for the upcoming seasons and everyone was extremely disappointed."
Unfortunately, this had a huge effect on the student-athletes for various reasons.
Burroughs said, "For our current student-athletes, they'll miss out on an opportunity to be seen by other schools, bonding with their teammates, building lasting friendships. They will need to be extremely disciplined by keeping up with their schooling and trying to stay fit." He continued, "The ones that got hurt the most, are the ones that will no longer be playing their sport because they are transferring or graduating. The remaining will either be back next season or will have an extra season at their next institution."
Bucks athletes future eligibility is a big concern for many, Burroughs explained how they plan on dealing with this issue.
"The National Junior College Athletic Association (NJCAA) has granted all the spring athletes the year back even if a few games were played. It's basically like they just didn't play this season. Everyone needs to stay on top of all their academics because they could affect them either next year at Bucks or at their next institution," Justin said.
Burroughs made it clear that plans for the future have already been put in place as well as many more are being discussed.
He explained, "We've been having Zoom meetings in the department, the coaches have also been in contact with current players also. We are using this time to make improvements on the back end of things, updating the website, improving our processes, online training for the department & coaches, and finding better ways to track & help our student-athletes academically."
It is in question if this situation will affect students' decision on attending Bucks next semester.
"I think it will. We'll get some that return, some will leave; we'll lose some recruits, but we may also get some that may decide to just come to Bucks since they could not decide where to go. It's going to be a wait and see, but we will be prepared as much as possible," said Burroughs.
While this is a big letdown, Bucks is doing everything in its power to properly recover from this situation with the safety of the students and faculty as their main priority.