Men's Basketball Teams Gears Up For Season With a New Coach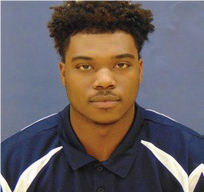 BCCC Men's basketball team is gearing up for a season that will see not only a new head coach, but also a schedule featuring universities, an emphasis on specific basketball fundamentals, and even a few transfer student athletes.
After having the pleasure of interviewing Interim Head Coach Ryan Charity, it became clear there is a lot to look forward to this season.
Before the 2018-19 season, Charity was a volunteer assistant with the team. He has worked closely with Coach Dominic Farello for years and is well equipped to take over after Farello departs.
Coach Farrello was hired as head coach of the Centurions in 2016 and had a record of 35-58 before leaving after the 2020-21 season.
Having already improved our record over the last two seasons, use last name Charity is hopeful that, "…we can continue to take steps toward our goal of being a playoff team."
In Charity's first season as an assistant coach in 2018-19, the team's record was 7-17. The following season saw a climb to a record of 10-12.
One particularly positive aspect of this season deals with, "…the returning of guard Adjewoda Sanoumega." Sanoumega is a 6-foot-2-inch sophomore from the High School of Creative and Performing Arts in Philadelphia.
When asked about why 2nd Team All-Region XIX Forward during the 2018-19 season Keith Howard will not be returning, Charity pointed out that, "We have talented Freshman guards as well as forwards this season, we are returning an experienced guard, and some transfer student athletes that will chip in for us as well."
While last season saw the team add 6 percent to their three-point shooting, this season, "We are emphasizing team rebounding; along with getting the best shot for our team every possession on offense."
The focus on rebounding with undoubtedly create more scoring opportunities.
Though we've had rivals and tough matchups in the past, Charity wants to make clear that, "We respect all of our opponents that we have scheduled and aim to give everyone our best shot."
With regards to the level of opponents this year, "We play a few universities, which will be new for us."
From 2016 through 2018, the Centurions played in the EPAC conference. The following two seasons, we have played in the Region XIX conference.
BCCC's Men's Basketball season kicked off on Tues. Nov. 2 at 7 p.m. with a home against Montgomery County Community College. We will be challenged early as the following two matchups are against Penn State Wilkes-Barre on Nov. 4 at 7 p.m. and Penn State Lehigh Valley on Nov. 6 at 5 p.m. Both are away games.
We will face Manor College twice and Williamson three times. They are Conference teams.
Due to Coach Charity's effect on BCCC's Men's Basketball program, it is important to note that he "…will finish the season as the head coach and would like to continue to be a part of the program in the future."
After talking with Charity, it looks like our season is in good hands.
The full schedule of this season can be found on the Bucks Men's Sports portal on the Bucks official website.