Bucks Baseball Team Has Big Impact in Small College World Series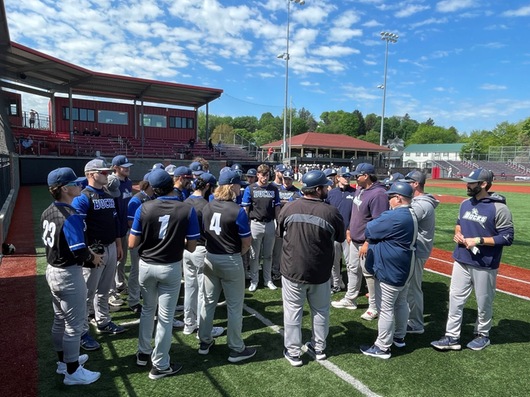 This season the Bucks County Community Colleges Baseball team joined the United States Collegiate Athletic Association. Shocking most of the conference, the 7th-seed team finished the tournament with two wins followed by two losses.
The Centurions baseball team went pretty deep into the tournament. However when it came time to play the top seeded Penn State DuBois, the Centurions fought hard but came up short by one run in an 8-7 loss.
Their first loss of this double elimination tournament came from a rough 3-0 shut out against 10th seed Bryant & Stratton in a game in Albany. After this the Centurions bounced back in a big way, taking a rebound victory the 6th seeded D'Youville. This was followed by the team's second win against 8th seeded Southern Maine Community College.
This was the first time that the Centurions have been invited to the tournament, and they are the first baseball team to be invited from the Eastern States Athletic Conference (ESAC). This invitation came after the team won their respective conference championship by defeating Central Penn 14-5 on May 5 in Newtown.
This regular season was a big one for the team as winning the conference championship is no easy task. For the season the team finished 26-21-1 led by coach C.J. Brancato and assistant coach Andrew Lihotz.
Matt Cipriano, the director of student life and athletics programs at Bucks County Community College, stated "the USCAA small college world series was a wonderful experience for our student athletes and we are very excited about the future."
Cipriano hinted that the Centurions plan to make a lot of noise in the conference and in the tournament going forward.
The tournament ended May 19 when the 5th seed Apprentice School won their third title in school history, beating 4th seed Miami Hamilton 23-17.
Bucks County Community College sports are Division II in the non-athletic scholarship and compete in the USCAA conference. With better play over the past seasons there is a lot of buzz on just how good the Centurions could be. Only time will tell but hopes remain high after winning two games and taking the fight to top seeded Penn State. The Centurions aren't done and it truly is only the beginning.