Red Cross Holds Blood Drive on Newtown Campus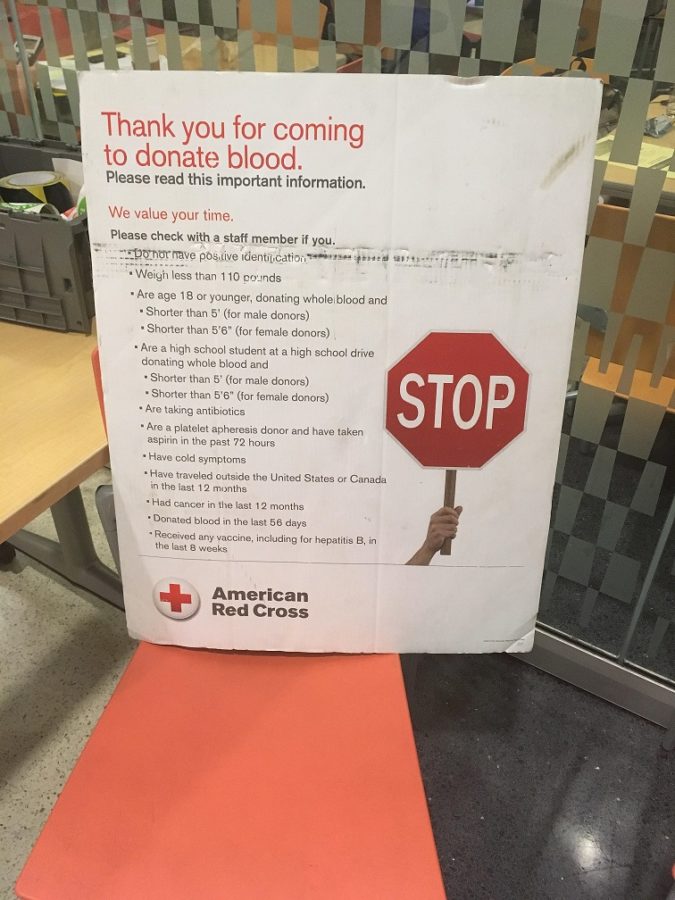 Leslie Wonokay
September 24, 2018
On Sept. 12 the American Red Cross was on the Newtown Campus holding a blood drive.
Walking in there was a huge set-up with different stations. There was a station to register, a station for taking vitals, a station to draw blood and station for snacks.
Student Tim Cauntis talked about his experience and why he donated four vials of blood. He said he donates to help people, and in a sense it's like helping himself because one day if he needs blood he would expect for someone to donate to him.
Cauntis said he experienced no pain in donating blood, and the process is quite easy. He regularly donates blood any chance he gets.
At the snack table that was filled with cookies, water, etc, Cauntis insisted that that one thing he would like to see is professors talking more about donating  blood and speaking more about  blood drives. He felt if teachers talked more about it, more students would come. He would also like to see more blood drives throughout the year.
Joe Young from Montgomery County is not a student at Bucks. But was there looking for applicants for jobs at the Newtown Dunkin' Donuts when he heard about the blood drive and decided to donate.
Young said he does donate but it has been a while.  When asked why he said, "It's a good thing to do, especially with the hurricane coming, people may need blood."
Joel Ramos, who works with the American Red Cross, talked about the process of donating blood. First you sign in and wait for someone to attend to you. When you are called back you will be meeting with someone who asks about your health history. This includes questions like what kind of medications you are taking and if you have traveled recently.
They then check your vitals, which is  taking your blood pressure and temperature. Once they finish checking your vitals they then assess your veins. Depending on the person, at times four to five vials are drawn.  When your blood is drawn you lie on a bed.  Once the blood is drawn it is important to wait 10 to 15 minutes to ensure you have no adverse reaction. You are also told to get snacks and drink water.
Ramos explains that once the blood is drawn they are put into boxes for storage which will later be transported to Center City, then out of state. Ramos estimated about 20 people had donated by around 1 p.m.
Ramos and colleague Meagan Maroney both said saving lives and meeting people is what they love about this job, and that meeting with donors feels like a family.