Students Conflicted Over Long Winter Breaks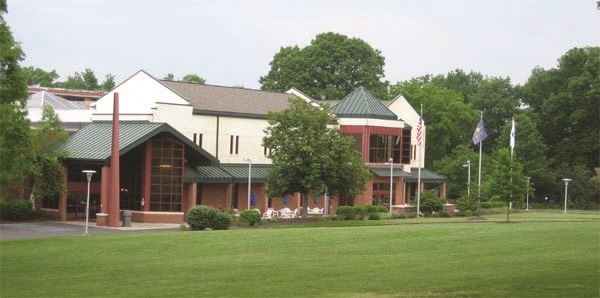 Hang on for a minute...we're trying to find some more stories you might like.
BCCC Students are 50-50 when deciding if they prefer a break in between semesters or having it continue to get off earlier in the spring. BCCC students are the same with wanting a shorter or longer winter break.
It's that time of year when students start to count the days left. And anticipate for all the schoolwork to be done.
The winter break goes from Dec. 12- Jan. 22, the day before the start of the spring semester. Students have the opportunity to relax and get ready for another semester.
20-year-old, Molly Daniels is an English major at bucks, she says, "For me personally, I like to enjoy a little time off especially with the fall semester being near the holidays. It lets me take some time for myself and not have to worry about a paper being due the next week."
21-year-old science major, Tom Donavan disagrees. He wishes the semesters were all together and there wasn't a big gap in between.
Donavan states, "I just want to get all my classes done so I can transfer. I feel the break in between drags out the year and it seems much longer."
19-year-old Lauren Bixby agrees with Donavan and prefers to get out early in May. "I prefer the spring weather because I hate walking to class in the cold. I wish I can have more time in the summer to hang out with my friends. With all of our busy schedules it makes it hard."
Christmas and New Years are two big holidays that occur during Winter break. 20-year-old Nursing major Michelle Gomez says, "I love this time of year with all the holidays. I don't have to worry about school and I get to spend quality time with my family."
Some students think the amount of time given during the break is sufficient enough to enjoy the holidays.
18-year-old freshman at BCCC Brad Fox, says "I'm so used to the short break we got in High School so I'm glad to have a month to relax. Christmas break went so fast last year and I want to make the most of it this year. So I think the winter break is just right."
20-year-old business major Kelly Davis, disagrees with Fox, she said, "I wish the winter break was longer. It goes way too fast. When I went my first semester in the fall last year I didn't realize how the time would fly. I'm definitely going to try to make the most of it this year!"
Overall, Bucks students either want the semester to be over early so they can have a longer summer or have breaks to relax and get ready for the start of the next semester.