"Like a Family," Republican Club Open to all Views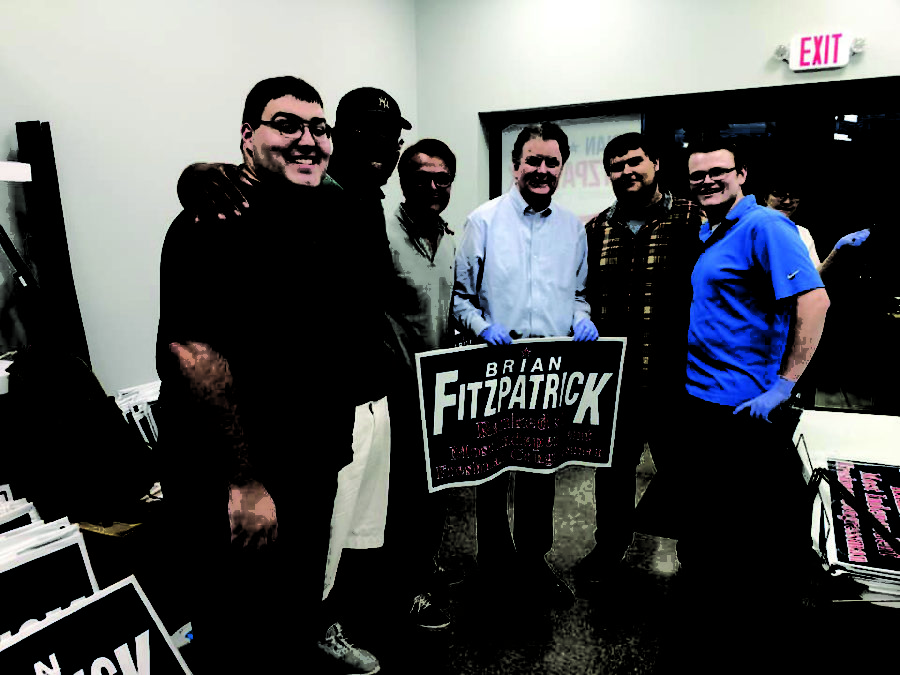 Brendon Lauff, Centurion Staff
April 18, 2019
Bucks County Community College has a diverse group of clubs and organizations, one of which is the Republican Club.
This club is described on Bucks' list of clubs as a club which "provides an open forum for political discussion, promotes conservative ideas, and subscribes to the regulations and policies of this college."
Emmanuel Jones, treasurer and current member of the club, said that the group discusses a daily agenda, policy and political issues locally and in PA.
Jones also serves as the Co Chairman of the PA Federation of College Republicans and said, "This club is like a family with really diverse thought, and has moderate and conservative views."
President and Founder Zach Shoester, majoring in political science and attending his fourth semester, also functions as the group chairman.
He said, "We meet Tuesday afternoons, at 12:30-1:30 in Grupp room 253, currently." He also said the club his currently hosting two events.
The first event is a drug panel on the opium crisis in Bucks County. The second event coming up in May is the Women in Politics event with two elected officials set to speak.
The club encourages students to attend to hear State Representatives Wendi Thomas and Meghan Schroeder to speak on May 9th at 12:30 – 1:30p.m. in the Gallagher room at Bucks' Newtown Campus.
In response to why should students join the club Shoester explained the biggest goal is to get involved in discussions and to have younger, possibly undecided students whether they are actually undecided, democratic, or even libertarian to offer different views.
A club meeting has been described as a system basically like Robert's Rules of Order. This is essentially having a chairman call the meetings to order, then pledging allegiance to the flag, consisting of motions, passing or rejections of motions, and adjourning.
After and before the meetings and agendas the club discusses current issues, videos, policies, events, and has the possibility to offer members internships, or possibly jobs.
The club also has done a great deal of community work including a volunteer event called "homie-Clause" where they go to poor areas in Philadelphia like Kensington to give out food, water, and blankets to the homeless, mentally ill, and people with drug addictions that are in need of help.
Members can gain skills, leadership and the ability to delegate, work in an organization, and get board positions in the club. The club currently holds around 10 members, possibly more.
The club also tackles multiple political issues on campus. They would like for their future to include debates with the democratic club and urges students to join that club because they need people too!
Member Brian Toth, majoring in electrical engineering and in his fourth semester said, "I joined because a friend invited me. I had shared some similar ideas and beliefs, I was eager to join, and I made new friends and we do good work for the community and school."
When asked about the issues and tensions Pastor Aden has stirred up on campus the club president stated that they very much "Don't stand for a thing he says!", however it's his first amendment right to speak.
He advises students to not engage Pastor Aden and to not give him the audience he desires. "If you don't agree with the things he says walk away and just don't engage him."
The club is looking forward to new members joining.