A Guide to Buying your Textbooks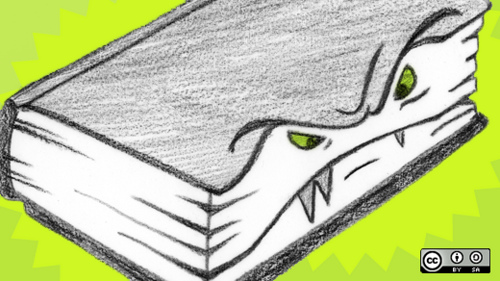 Hang on for a minute...we're trying to find some more stories you might like.
Starting off a new semester is not always the easiest thing, so when there is a way to make it a bit easier, students tend to veer toward it.
In this situation, different books and how students from all over campus with different majors obtain them.
Most of the time, they are reasonably priced and that tends to excite a lot of people. This is not to demean the bookstore on campus, but more so to alert students that there are more feasible ways in which to obtain their books.
These different ways include the online sites, Chegg as well as Amazon and sometimes even Barnes and Noble, depending on which book one may need.
These sites offer renting options at lower costs than the Bucks bookstore, and even have extensions for the renting due dates for certain books.
For this story students around campus were questioned to see how they obtain their books, even former students who have since transferred from Bucks were asked, where they get their books and, of course, how much it cost them.
Surprisingly, many of the answers included Chegg and topping off the list was Amazon.
Ashley Rios, 19, undecided, from Morrisville said, "I bought my books off Amazon because I don't feel like spending an ungodly amount of money for books I may open maybe once or twice depending on the class."
She attends classes through the online campus and says the money she saved will be put towards gas for commuting to work each day.
With Chegg, the renting process is easy, and you are also shown how much money you saved compared to other online sites, and what the books retail for if they were to be bought online.
Naquan Snow, 20, a Bio-Chem major, from Levittown said, "I also rented my books from Amazon, as well as some from Chegg, and believe it or not, one from the bookstore as well. It pays to shop around when looking for your books. I was shocked too when I saw the bookstore had a better deal for renting one of my math textbooks."
The stress and anxiety that can be had from seeing those hefty dollar signs adding up when adding books to your online shopping bag, or placing them on the counter to be scanned at campus can all be alleviated with shopping around and trying these online services first.
Keep in mind as well that Amazon Prime is offered and allows for next day free shipping permitting students to have their books for the next class in case they waited until the last minute to get them.
Returning books with Chegg and Amazon are easy. With Chegg a box is offered and can be returned at any UPS drop box, or site, including Staples and Office Max. Amazon does not offer the complimentary box, but does also allows for free returns when shipping them back.
Trying these sites will allow for a stress-free process in obtaining books, even if you already have yours this semester, you can certainly try them out for the next one!