Big Changes for Business Department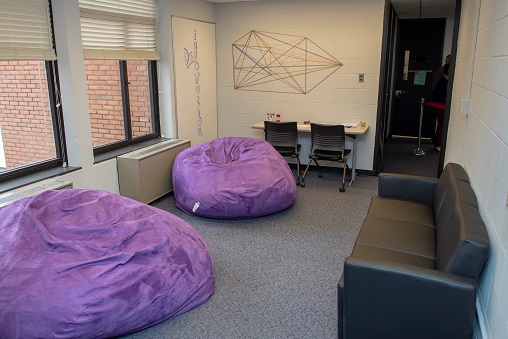 In an effort to promote new skills sets for students, Bucks has changed the name of the Business Studies Department to the Business and Innovation Department
These skill sets are quickly becoming essential in the evolving business environment.
Tracy Timby, dean of business and innovation, said, "The business world is focusing a lot on analytics and data gathering to make decisions." This innovation has led to a growing number of opportunities in the form of new classes and certificates.
A new class on innovated decision-making, and a certificate in innovation business analysis were created thanks to collaborations between STEM and business departments.
The art department has also collaborated similarly to help provide a social media and marketing certificate.
This certificate has five classes and connects with 30 employers looking for interns in social media and digital marketing, showing a real effectiveness to cross-circular programs.
Timby said, "Multiple departments can help provide students with skills that employers look for."
She also mentioned two of these skills as initiative and creativity, which are cultivated in events such as the Hackathon hosted every semester.
The Hackathon is a problem-solving event in which teams of two to four members collaborate using creativity to come up with solutions.
This semester's Hackathon, the "2019 Small Town, Big Solve Hackathon," is on April 13 at the Newtown campus and is focused on solving a problem for Middletown Township. Story
Middletown is looking for a way to measure performances for police, public safety, and parks and recreation departments allowing students a chance to find a solution to present to judges and win a $2,000 prize.
The push for innovation goes past just students as cross-campus innovative mindset training has been implemented. This has faculty across campus engage in a month-long process to learn the pillars of entrepreneurial thinking.
Faculty act on this training by identifying a problem at Bucks together and then coming up with a solution. There is also a faculty innovators program in which faculty revise their courses and assignments in order to include a creative and innovative think process for students.