Problematic Parking at Bucks Newtown Campus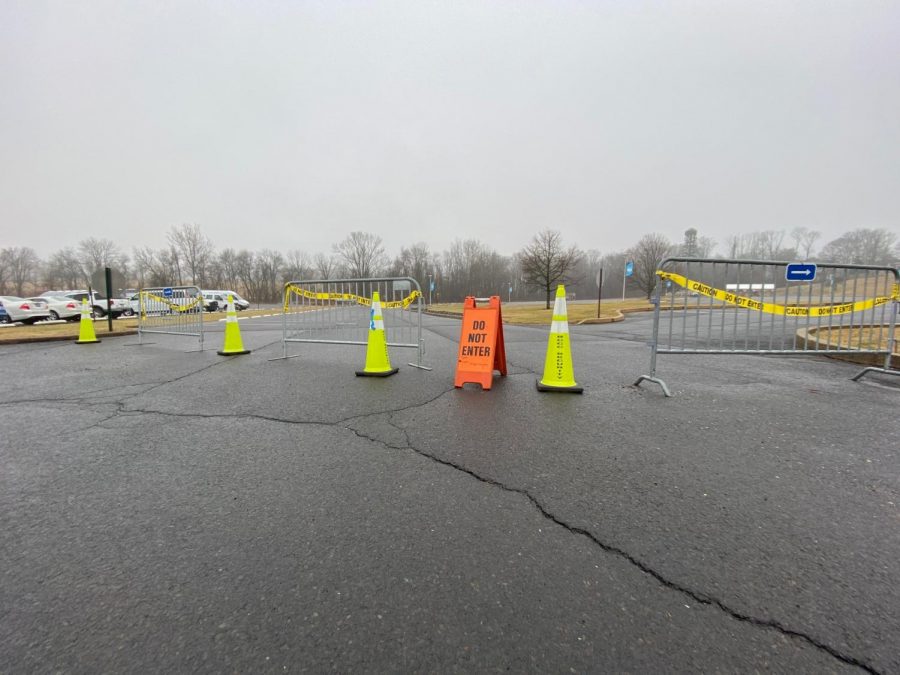 Due to the closure of the
parking lot on the west side of campus the stress of finding a close parking spot has increased for students at the Bucks
Newtown Campus.
Students who are unaware of the closed lot may be surprised to find their usual parking spot to be already occupied when they arrive to campus.
The parking lot on the west side of campus down the hill has been closed off since the beginning of the semester. Students now have to scramble to find a space up by the baseball field and soccer fields. To those who have classes in Founders Hall, the walk from these parking spaces can be quite far.
"I think that we could honestly use that space," said Brad Brown of Warminster. "I know a lot of people go to Bucks, so having it opened again would mean more space for people to park."
"It's hard to get a parking spot now, especially because I have later classes, but it's doable," said Sarah Kearney of Yardley.
According to Physical Plan Director Martin Synder these parking spaces are temporarily closed off due a great
inoccupancy of parking spaces in the lot.
"The lot has been underutilized as a result of declining enrollment and will be closed for the winter," Snyder wrote in an email. "The plan is for the lot to reopen after spring break."
Not all students have to deal with the full parking lots,
however. Christian Huber from Feasterville said that he's
mostly dropped off at Bucks, so he does not have to worry about finding a space in the often packed parking lots.
"I wonder why we use that space at all," Huber said. "Barely anybody uses it, I think it would be put to better use if we put something else there."
Nick Alighieri from Newtown is another student who is affected by the closed parking space.
"You'll just have to come early to get a spot," he said.
Kylie Lartin of Levittown said she didn't even notice that the parking space was closed off.
Ultimately, the college will decide on the use for this parking lot.
Until then, the only options students have is to come early to find an empty spot among the many cars by the soccer and
baseball fields.