A Sit-Down With The New Chief Diversity Director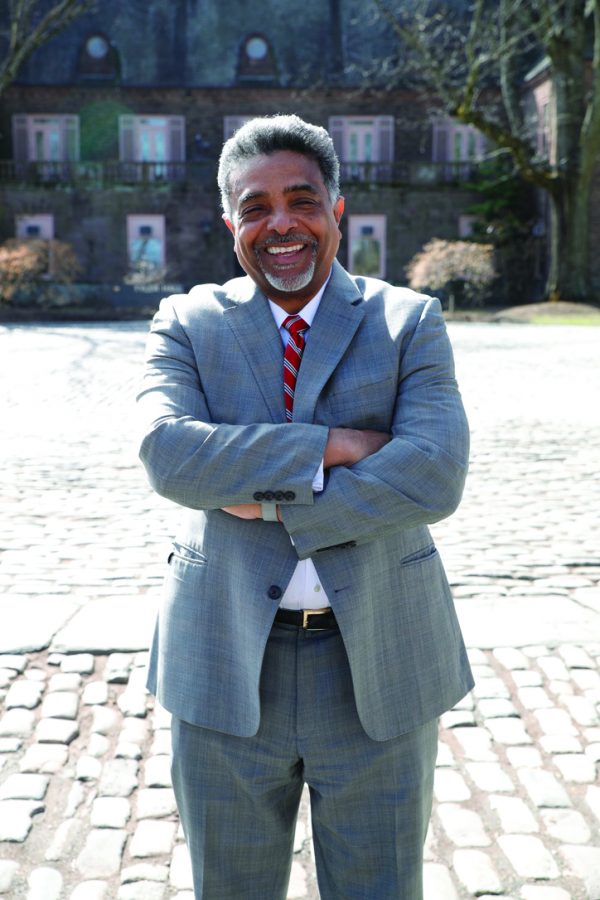 "Even though I lost, I won." This is how Bucks' new Chief Diversity, Equity, and Inclusion Officer Kevin Antoine reflects on his 1996 Congressional Run for the now dismantled fourth district of Mississippi. Antoine's successes in emerging from that campaign are not only now part of American history, but helped him get to where he is now.
While he lost the general election, Antoine's victory in the primary made him the first person of color to win the nomination in the district known for its majority white population.
This was not the first time Antoine had broken the glass ceiling. During his undergraduate years, he became the first African American to be elected to student government in a white school in Mississippi, beating out fellow classmate and longtime friend Ken Stribling.
Stribling went on to be a consistent face in the Republican state legislature, and as Antoine mused, "The only loss he ever [had], that we would always say, was the one in undergrad."
Antoine's passion in regards to fighting for diversity and
inclusion is rooted in his family and upbringing. Son of a Master Sergeant and one of seven
children, Antoine' earliest years were spent in Japan on the base his father was assigned.
When their family relocated back to the U.S. in 1963, he and his siblings were confronted with something they had never experienced, segregation. Dissatisfied with learning that trying to enroll his children in a white school would not be supported by his new base commander, despite his involvement in WWII, Korea, and now Vietnam, Antoine's father took his eldest brother to the white school and began the integration process the next day and retired from service.
"My oldest sister and second brother, they graduated from the high school while it was still segregated, and they were part of that last class before everything integrated," said Antoine.
Antoine's father went on to be on the board of Trustees for Mississippi Golf Community College, where Antoine himself would begin his college career. With two parents and older siblings already active in the Civil Rights movement, Antoine continued on the straight and narrow, later joining the Airforce as an air battle manager.
With a Juris Doctorate from William & Mary University, graduate certificates from Harvard University and Cornell University, and 15 years of diversity leadership at both The State University of New York and The City University of New York Antoine said he's now liking Bucks and the newly created position based off the little over a month he's been here.
While he has spent more time with the faculty for now, he has started conversations with the student government body and various student organizations on
campus.
Already, Antoine has begun the modernization of diversity intake documentation. Also, he has worked closely with the school's marketing department in an effort to more accurately represent demographics on Bucks campuses and create more captivating content for Martin Luther King Day.
Within his first week, Antoine began tightening Bucks' relationship with the local office of United Way, an international non-profit that strives to pool fundraising resources and affect positive change.
When asked how students that don't necessarily identify as "diverse" can still benefit from his guidance, Antoine responded, "Well, they're students so say it's a white male student. There could be other issues going on, it could be that they need to talk to somebody about some counselling. It could be they're in a class and the professor is diverse and saying some things that are negative to white people. It comes with the territory, there's nothing as a diversity officer you should try not to do or refrain from doing."
At Bucks, Antione's goals for the future development and improvement of diversity include: setting up walking tours with faculty and students to see what needs to be improved for the disabled, hiring intake and investigation staff to his team, collaborating with administration and student affairs to foster more diversity during orientation, partnering with affinity groups to help with identification for students, setting up search committee guidelines for hiring, and conducting a climate survey to get a more sophisticated look at campus demographics and concerns.
Known as, son, brother, father, grandfather, candidate, and captain, Antoine said Bucks students can simply call him
Kevin. Perhaps most important, he stressed, "One of the things this office does is I always keep an open-door policy. You can come in and talk. If I can't help you I can direct you where you need to go."
Antoine's office is located in Tyler Hall in room 228, and he can be reached by his email: [email protected]